Club
Covid-19 update
Sat, 19 Dec 2020 00:00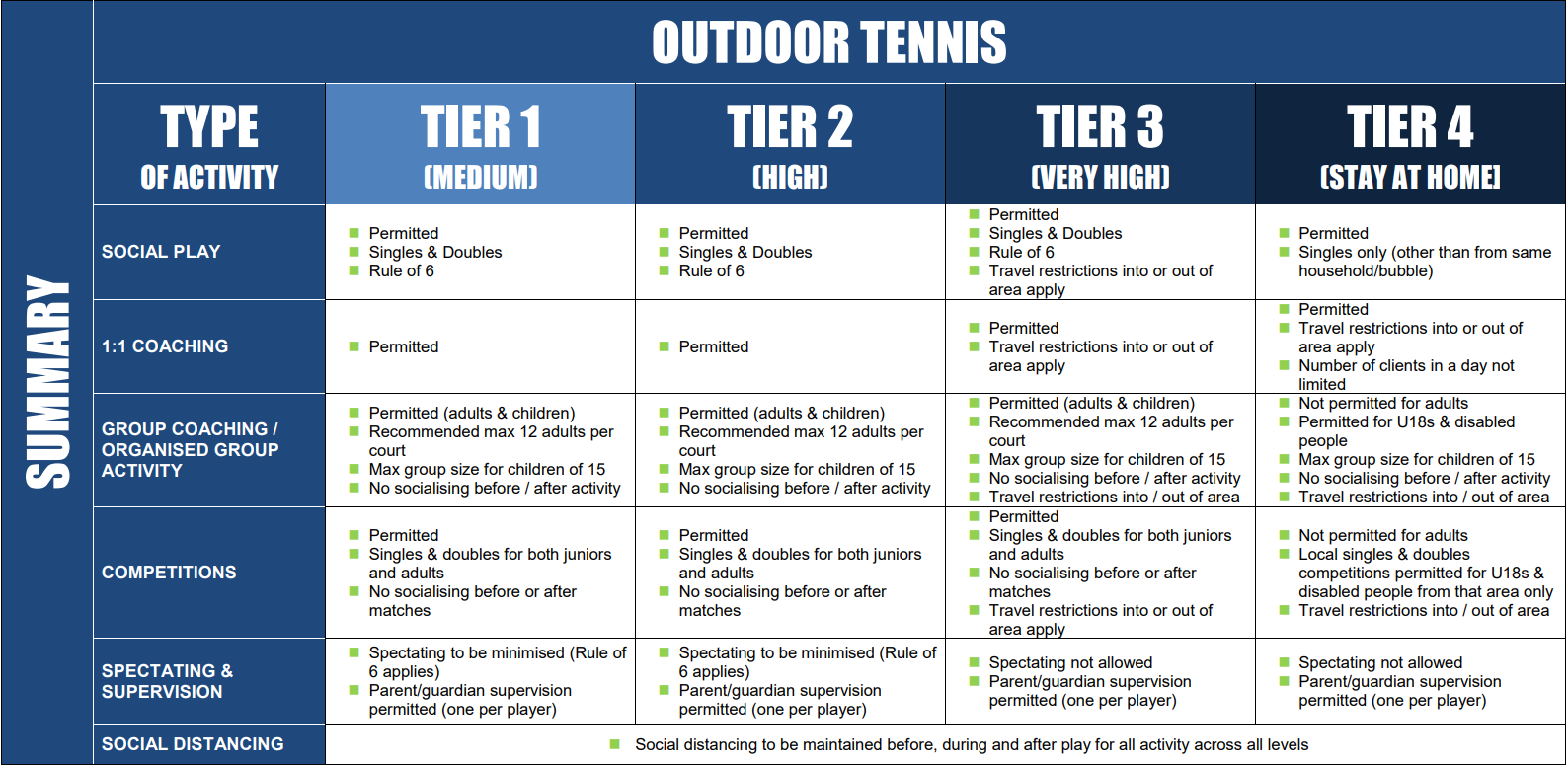 KTC & Tier 4 Restrictions
Following the Government announcement placing Hertfordshire in Tier 4 restrictions, we wanted to let you know what this means for playing tennis in Knebworth:
Outdoor tennis courts can remain open for individual exercise, and for people to use with others within your household, support bubble, or with one person from another household.
One-to-one coaching outdoors is permitted.
Group coaching and organised group activity is not permitted for adults.
Group coaching is permitted for under 18s with a maximum group size of 15 as long as it is done in line with the LTA's COVID-19 Secure guidelines.
Social distancing to be maintained before, during and after play for all activity across all levels.
The clubhouse can only be used to access the floodlights; use of the toilet is not allowed (subject to confirmation from the Government).