Club Championship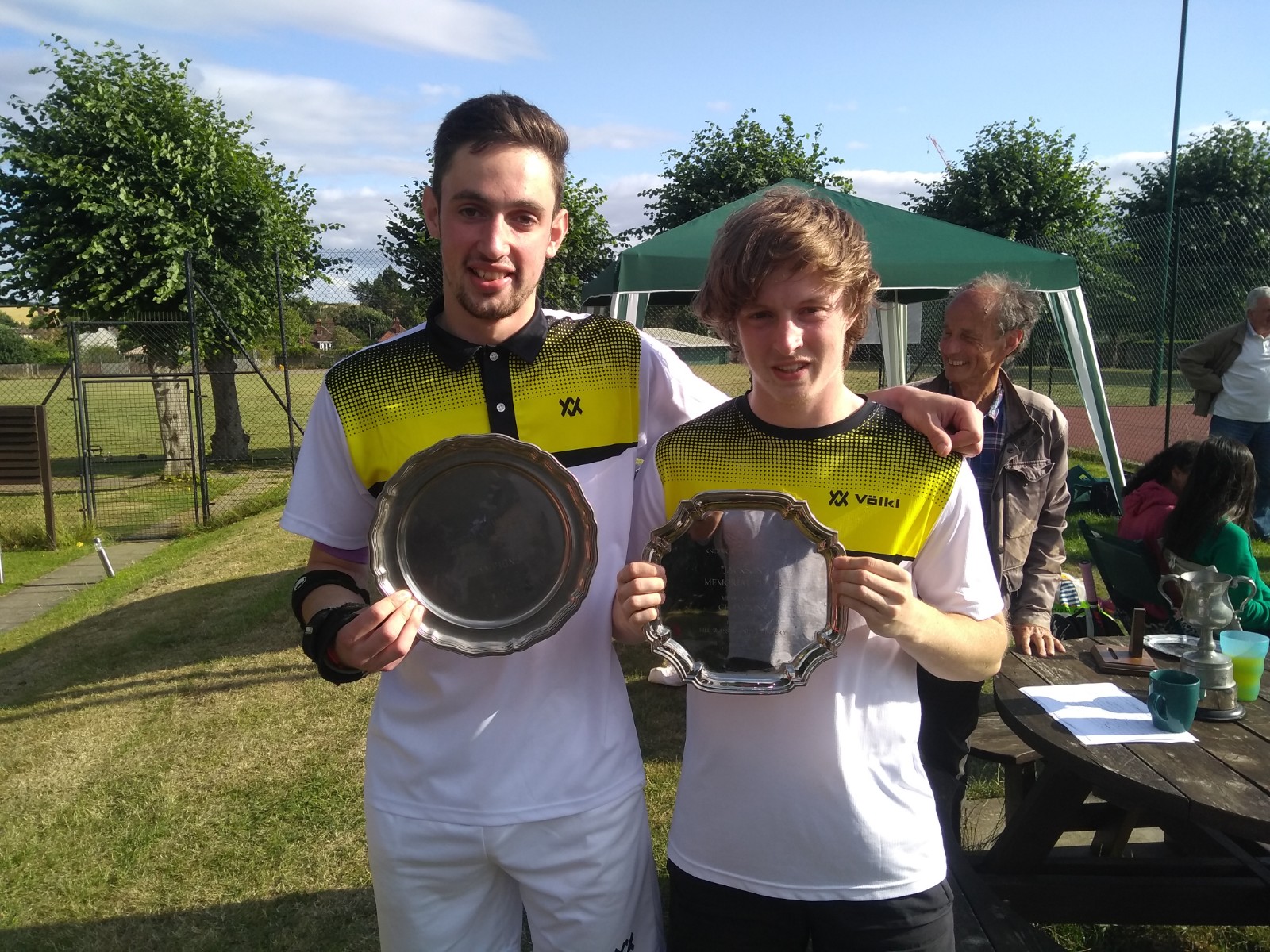 KNEBWORTH TENNIS CLUB ANNUAL TOURNAMENT
Entries and fees need to be in by Friday 3rd April 2020.
The first round draws will be made after the first Sunday Summer Tournament on 5th April
Finals day will be on Saturday 18th July (all entrants must confirm that they are available for finals day when entering!)
The tournament is open to all members 16 and over (with exceptions of rule 4).
Non members may also enter if they join the club at the same time.
Partners can probably be found for those who don't have them.
Losers of first round matches will automatically be entered into the Plate competition, if played by the deadline. Members who have not entered any competitions may enter the Plate competition at this stage
Please state if you do not want to be entered for the Plate competition.
The draw for the Plate competition will be carried out at the end of May
The cost is £3 per player per entry (has to be paid before the draw to qualify for entry).
Cheques payable to Knebworth Tennis Club or by direct bank transfer to sort code 20-41-12 account number 00242837 (reference is your name and entry fee). Cheques should be given to Mark Clifford or delivered to him at 38 Twin Foxes, Woolmer Green, Knebworth SG3 6QT on or by 3rd April
Winners to arrange to have their trophies engraved with Marshall Trophies in the Old Town.
Entrants are expected to complete matches by the scheduled deadline for each round
To enter: Please e-mail mclifford345@hotmail.com with your entry details (Men's and Ladies singles, Men's, Ladies and Mixed Doubles – include partner's names if known), confirm that you will be available for Finals Day on Saturday 18th July 2020 and state how you have paid your entry fees.
.