Club
Updated Regulations
Wed, 03 Jun 2020 00:00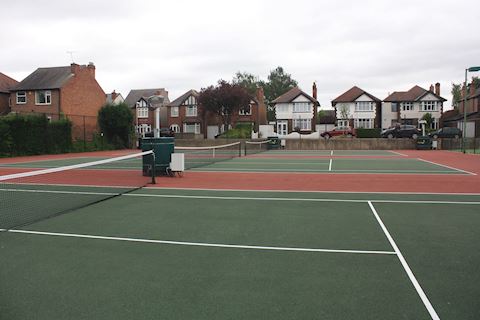 The LTA have provided updated guidelines for tennis activity in England. The following are the new updates which will apply to tennis at Lady Bay tennis club. All other guidance which has been provided by us previously, remains in place and has been included below for your reference. We would strongly advise all players to read this link in full before playing tennis at the club to ensure you are aware of the updates and also to refresh yourself on the current guidelines.
LTA Guidance for Tennis Players
If you feel unwell or show any symptoms of covid-19, please DO NOT attend the tennis club
• Both singles play and doubles play will be permitted from Tuesday 2nd June with people from outside of your household, as long as you remain 2 metres apart as far as possible – meaning that four people from different households can now play doubles
• Courts will be available to book up to 7 days in advance.
• Members may book no more than one court per day for a maximum of one hour.
• Avoid congregating on or around the court after playing to allow access for others
• Stay at least two metres away from other players (including during play, when taking breaks and before and after play), Do not make physical contact with other players (such as shaking hands or high five)
• Avoid chasing the ball down to another court if other players are using it, for doubles, consider agreeing in advance which player will take the shot if a ball travels to the centre of the court
• Players do not now need to use their own clearly marked tennis balls – however, if you choose to use shared balls then extra care must be taken to ensure you do not touch your face during play, and you should clean your hands before play and immediately after finishing. Bring hand sanitiser with you.
• If you are classed as vulnerable and/or shielding and have concerns, please contact Angela Donald on 0796 2179665 to arrange a suitable time for you to play and ensure nobody plays on adjacent courts whilst you are there.
• Bring a full water bottle, and do not share food or drink with others, ensure you take all your belongings with you at the end of the session and do not leave anything on court including litter/rubbish.
• There will be no access to the clubhouse, so bring with you any basic first aid items, eg plasters.
• Leave a space in between cars in the car park and where possible try to walk or bike to the club.
Individual lessons are now available with our coaching team. Please contact Carol James on [email protected] for details of how to contact the coaching team. The group coaching programme is not currently running – information will be circulated when this resumes.
If you have any problems booking courts, or any queries or general feedback, please contact Angela Donald on the number above.