Club
Courts re-open for play
Fri, 15 May 2020 00:00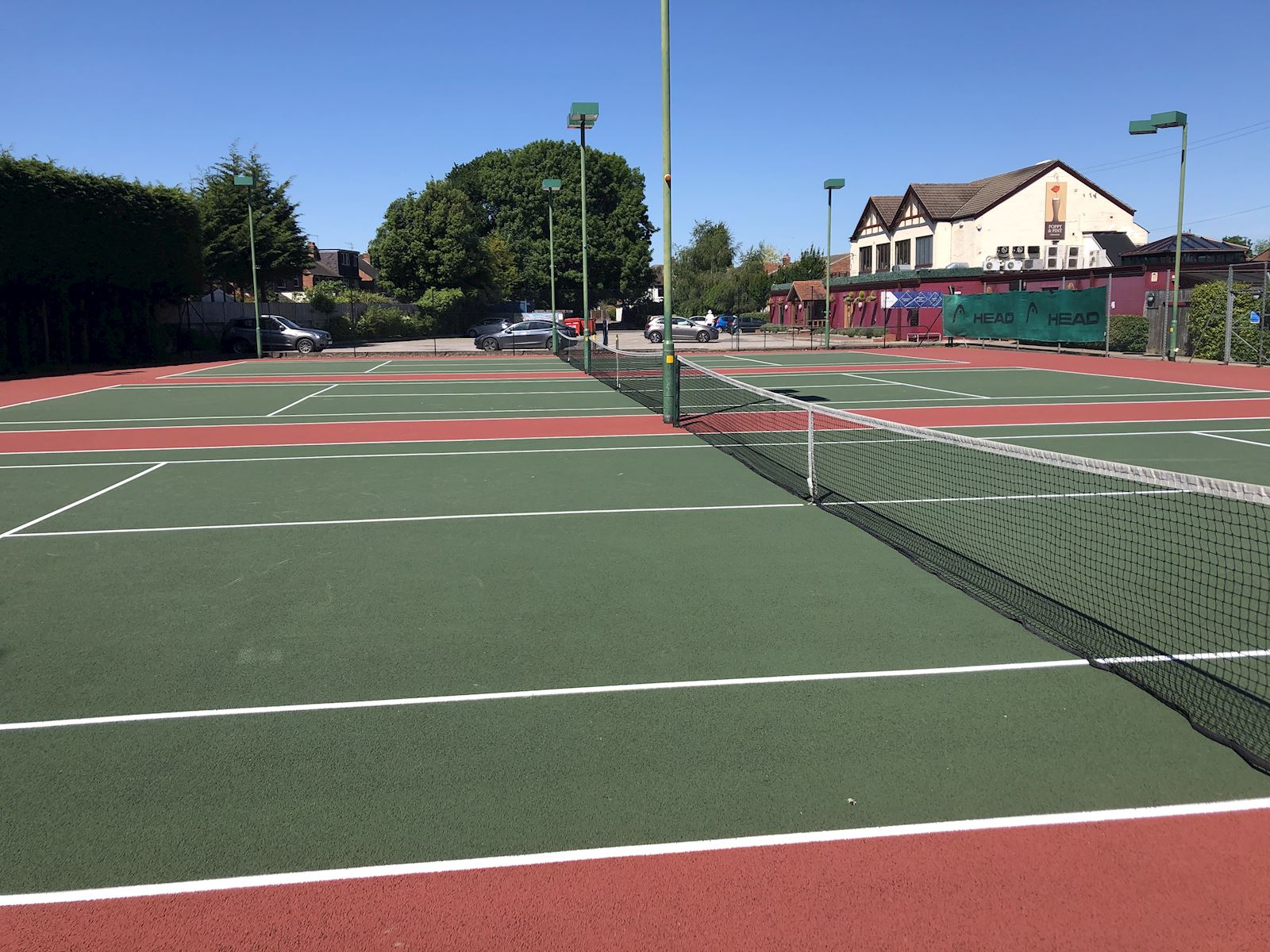 You will have seen in the media that the government now says that we are allowed to play tennis although there are stringent conditions attached. The LTA have been in contact with the government and agreed acceptable conditions to ensure safe play.

The committee have been working hard over the last few days to ensure that the club is able to comply with the conditions and we are happy to say that, as from 9.00am on Friday 15th May the courts are available for use BY MEMBERS ONLY, provided all players keep to the restrictions. While it is exciting that we can get back on the court, it is vital that we adhere to strict social distancing. These are the conditions for use of the courts, if members do not adhere to these then we will be required shut the courts again:

ANYONE WHO IS EXPERIENCING ANY SYMPTOMS OR WHO HAS BEEN IN CONTACT WITH ANYONE EXPERIENCING SYMPTOMS MUST NOT GO TO THE CLUB.
THE CLUBHOUSE IS CLOSED AND MUST NOT BE ENTERED UNDER ANY CIRCUMSTANCES. Bring your own drinking water, if needed, and sanitiser as you will not be able to wash your hands. There is no access to the first aid kit in the clubhouse so please ensure you have anything needed for minor first aid.
A booking system has been introduced for the courts to avoid congestion. Please do not arrive early for your game and try to finish 5-10 minutes before the end of your booked time to avoid congestion on changeover.
Use of courts is for members only, no guests please, until we assess demand. Members include all those with a 2019/20 shoe tags and those who have paid their 2020/21 subscriptions.
Players must keep to the guidelines agreed by the LTA and the Government i.e. players from different households must play singles only i.e. MUST NOT play doubles. All players in a doubles game must be from the same household. We appreciate that not everyone wants/is able to play singles, however this is non-negotiable – you may decide to use only part of the court or just knock up!
All juniors under 10 should be supervised by an adult from the same household. All juniors using the courts must be aware of and comply with the restrictions.
All players from different households must keep social distancing at all time, including arriving and leaving. If arriving by car then please leave a gap between cars in the car park and stay in the car until it is time to play. Do not congregate in the area around the clubhouse/on the path, find a safe, socially distant place to wait.
There is a risk from sharing balls. The LTA instruction is that players from different households must bring their own, clearly labelled balls and must not handle anyone else's. Serve with your own balls, return out of play balls by pushing them along the ground with your racket.
Please do not change ends between games.
Please avoid touching common surfaces such as padlocks, gate latches etc as much as possible. The nets have been set to the correct height and the winders removed. Please leave gates etc open if any players are still on court, keeping touching of the gates to a minimum. We will be spraying these surfaces with sanitiser as often as possible. Your help with this would be appreciated.
Now that the courts are available to play, may we remind you about membership subscriptions. The 2020/21 membership form is now available here.

As the courts have been unavailable for approximately 2 months, we are offering members a pro rata subscription to take that into account (i.e. a 10-month subscription from now until end of March 2021). For the 10-month subscription select your category, divide the amount by 12 and then multiply by 10. For example, £175.00 divided by 12 is £14.50 multiplied by 10 is £145.00. Therefore, the subscription for 10 months for a full member would be £145.00.
Several members have said that they would be happy to pay the full subscription in order to help out the club. We would be grateful for any members that feel able to do so but we appreciate that this is not possible for everyone and it is entirely voluntary.
Finally, we hope that you are able to enjoy some tennis in spite of the restrictions. If we all stay safe then we can look forward to further easing of these restrictions in the weeks to come.