Club
Emily's ATP Experience
Sat, 28 Nov 2020 00:00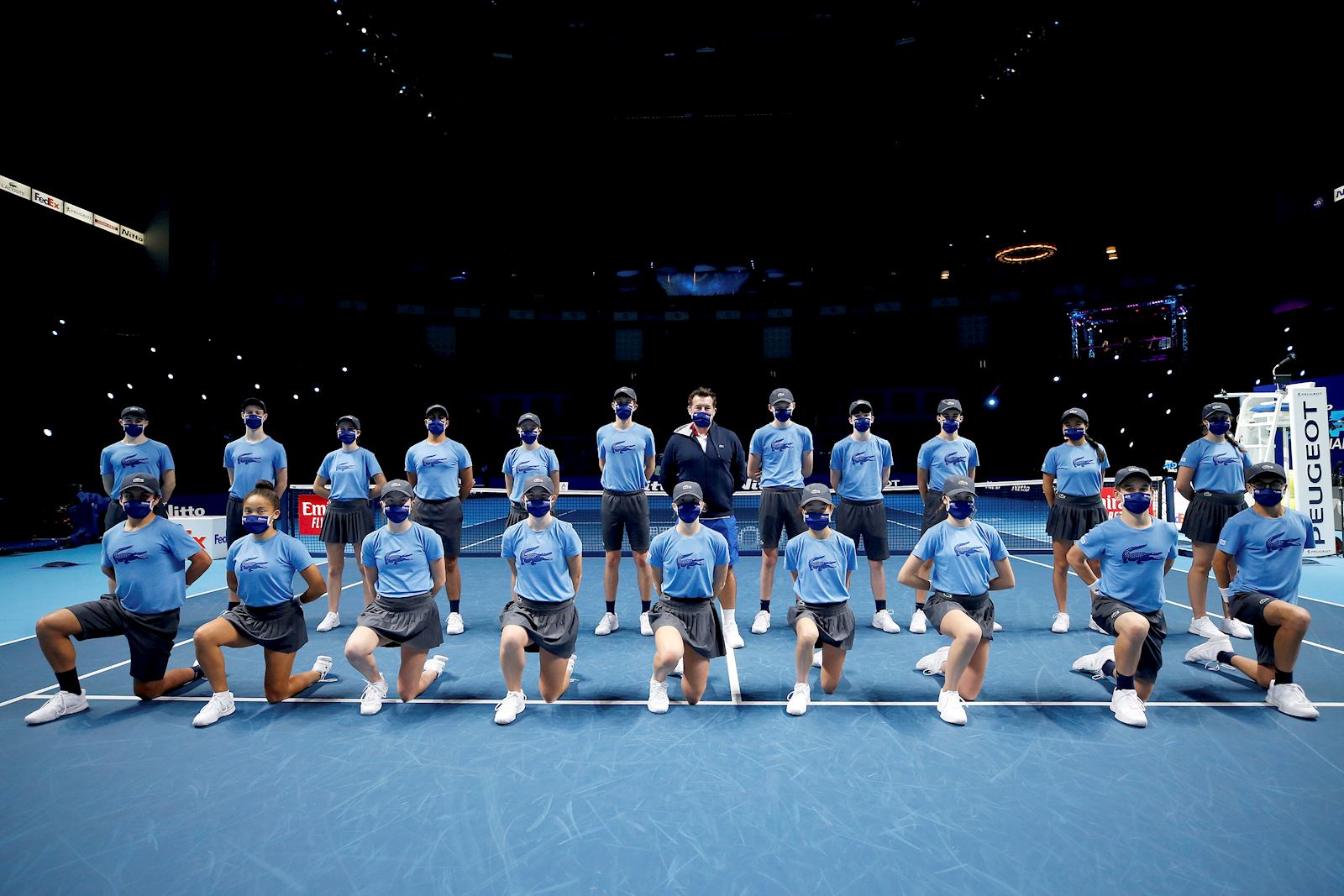 We were so proud to see our Top Squad player Emily as ball girl in the recent ATP tour. What an amazing experience. She's written about it below :
"This year I was given the once in a lifetime experience of being a ball girl at the O2 for the ATP tour finals. It was the last year the final being held in London, so I am very grateful I got to be a part of such a fantastic event before it moves away.
There were 24 people in the ball kids team, and we all stayed in a hotel right next to the O2, along with the players, coaches, presenters, and press. When we arrived at the hotel on the first Saturday, we had to be tested for COVID-19 and self-isolate for 4 hours. This was actually much more terrifying than being on court with the players! When we finally got to go to the O2, the first player I saw was Novak Djokovic. He was sitting on a bench on court and singing very off key to the music playing in the arena. I realised then that maybe these people weren't so scary. I was right. They were very friendly to us all, giving us a wave and letting us take pictures with them. Rafa asked us how we were, Tsitsipas gave me a high five, and Melo (a doubles player) thanked us all on his Instagram story! I also got pictures with Thiem and Medvedev, and a big thumbs up from my favourite doubles pair, Krawietz and Mies.
Being on court was much less intimidating than I thought it would be. Without a crowd it felt like a lot less pressure, which actually made it more enjoyable. My first singles match was Thiem vs Tsitsipas, and it was just so unbelievably cool having the players so close to you and playing such outstanding tennis that you forget about everyone watching at home and just enjoy it. I will always remember that first shift because I caught Tsitsipas's first serve (that's not a brag… I promise…).
My favourite singles match personally would have to be either Thiem vs Nadal or the final. Thiem vs Nadal was an outstanding match and very high intensity. It was without a doubt the most tiring shift for me, and I can remember just collapsing into a beanbag once we got backstage. The final was obviously very special for me too. I was on court when Medvedev won, and so I got to stay on court whilst the presentation and speeches went ahead. We were covered in confetti (I kept some of it of course) and it felt crazy! I'd seen so many confetti shots from the previous years and it was just unbelievable being a meter away from the winner while he had his photo taken. I really couldn't have asked for a better week. I got to meet the best 8 singles players in the world and made some amazing friends along the way. It was truly the best week of my life. I've been completely inspired, and I can't wait to get back to Latika to improve my own performance and tell everyone about the fantastic week I had."
Well done Emily!