Tournaments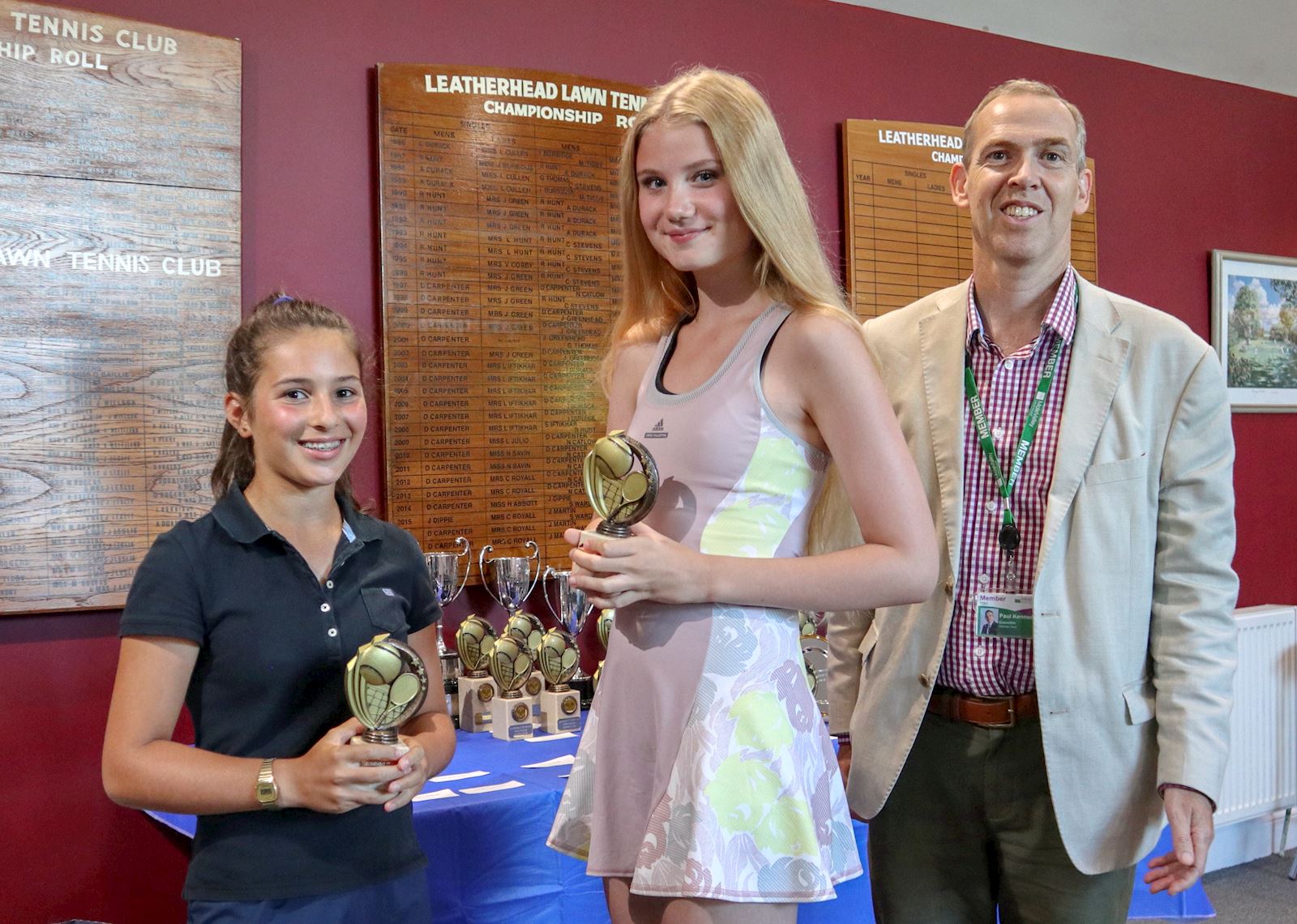 We run several tournament events throughout the year but the main one is the Summer Tournament. There are boys' and girls' singles, boys' and girls' doubles and mixed doubles classes, based on age. The tournament culminates in our Finals Day for both the adult and junior tournaments. The champion and runners-up trophies are presented early evening and then there is usually a club supper. It's an exciting day and family and club members come to watch.
So if your child is keen to play a few matches and perhaps win some prizes, please contact coach Andy about dates and times.
Our annual parent & child tournament (under 14s) takes place in June. It's a popular event and great fun for all participants!