Social
Quiz Night Returns
Tue, 29 Mar 2022 00:00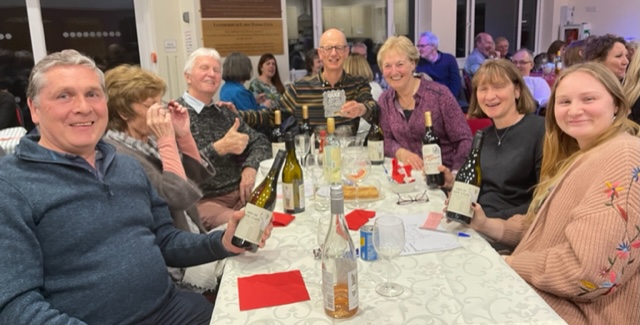 Congratulations to the winning team pictured here "Serve and Folly" who collected the trophy and a winning bottle of wine each.
Many thanks to Nigel and Janet Catlow who devsied and delivered a challenging and fun quiz which almost turned into a karaoke event in the music round. The most difficult round turned out to be naming the cuts of beef from a picture of a cow .... food for thought!
The next Quiz Night will be on Saturday 8th October 2022 so plenty of time to get brushing up on general knowledge.