Teams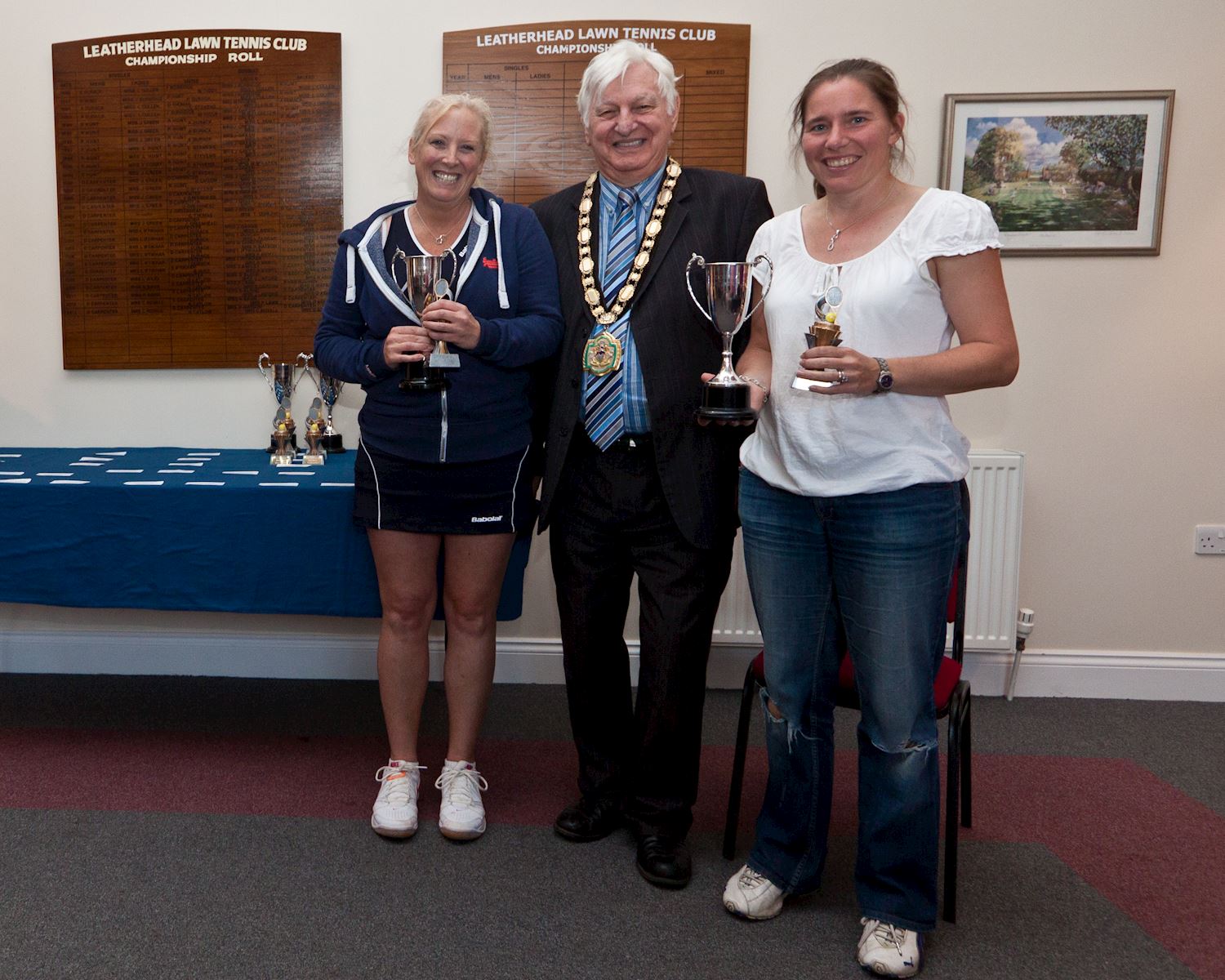 We operate men's, ladies', mixed and veterans' teams participating in the Surrey, Dorking and Leatherhead, and Chaucer Leagues.

To play for a team you need to be at the right standard and be able to reach clubs within a 15-20 mile radius ready to play by 6.30 pm on a weekday. You must be prepared to play in up to 7-8 matches through the summer, although it will probably be less than this.

There is a match fee and also a small charge to cover the cost of hospitality when playing at home. We entertain the guest team in the clubhouse making use of our kitchen facilities.

If you are new to the club and would like to participate in team play, please discuss your interest with our head coach Andy.

Some teams hold practice sessions on Wednesday evenings from October to April some of which include coaching. Teams and their captains are shown below:

Wilson Surrey Winter League 2019/20
Mens 1: Jeff Burnett
Mens 2: Nigel Walley
Ladies 1: Chris Argyle
Ladies 2: Rebecca Ussher

Wilson Surrey Summer League 2020
Mens 1: TBA
Mens 2: Scott Williamson
Ladies 1: Ros Anwyl
Ladies 2: Janet Catlow
Ladies Midweek - Helena Chandler
Mixed: tba

Chaucer League 2020
Mens: Nigel Catlow

Dorking & Leatherhead Summer League 2020
Mens 1: Dan Carpenter
Mens 2: David Pye
Mens 3: Pete Roberts
Mens 4: Scott Dowsett
Ladies 1: Claire Royall
Ladies 2: Rebecca Ussher
Mixed: Diane Ashley
Mixed Vets: Neil Carpenter