Fitness Programmes, Osteopathy & Holidays
Fitness Programmes, Osteopathy & Holidays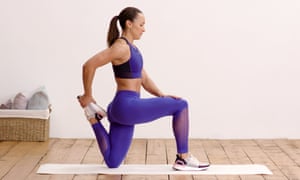 Osteopathy
Our in-house fully qualified Osteopath is Daniela Witten (M Ost) who can help you get rid of any niggling aches and pains or recover from more serious injuries which are preventing you from being the fit individual that you'd like to be. With a Masters in Osteopathy from the British School of Osteopathy, and a fully qualified Massage Therapist, she can provide a variety of treatments to assist your recovery.
If you would like to book a free 15 minute consultation, please contact her directly.
Contact Details
Telephone: 07377 990809
Please click here for more information
Tennis Holidays
In partnership with Active Away, a leading Tennis Holiday Company, we have created a fantastic Tennis Holiday Package to Crete next year. For more details, please click on the link below.