Club
American Tournament and BBQ - Sat 4th Sept
Mon, 30 Aug 2021 00:00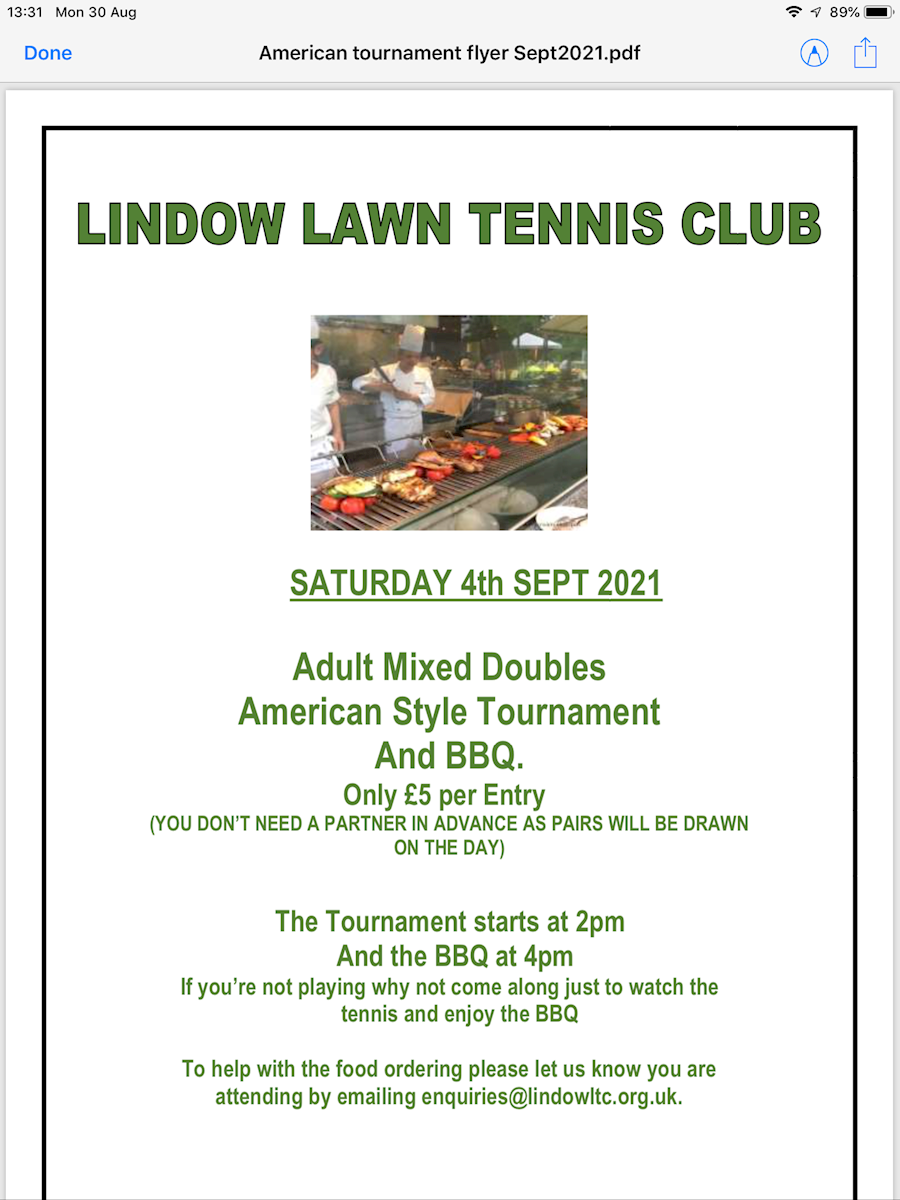 Have you signed up yet for the American Tournament this Saturday 4th September? If not, reply today to the recent club email, as entry is on a first come first served basis and numbers are limited. Only £5 entry fee which includes sausages and burgers cooked on the barbecue. The bar will be open during the afternoon to enjoy meeting and catching up over a drink.
If you are a new member, don't miss this opportunity to enjoy some fun tennis and get to know other members of the club.
Don't miss out! We look forward to seeing you down on Saturday afternoon and why not come for a practice session at the usual social tennis from 9.30am in the morning.