Club
Online court booking system now live in Booking section & via ClubSpark Booker app!
Mon, 01 Jul 2019 00:00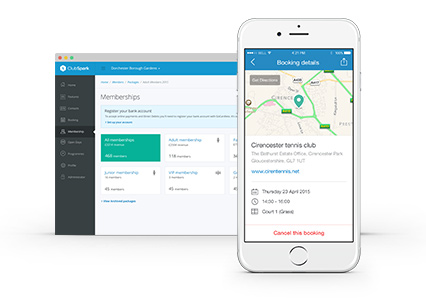 We are pleased to announce that you can now book court time online, either by going to the "Booking" tab on this Website, or by downloading an App called "ClubSpark Booker" on your Smartphone - we hope you enjoy being able to guarantee your court time and not being disappointed when arriving at the courts, so please utilise this new feature as and when you play.

Some key points to note:
a) Each member is allowed one booking slot per day of up to 2 hours, and can book 14 days in advance.
b) Some adults who are part of a membership package only have one registered email address with us - to get the full booking allowance please register both adults using separate email addresses. Juniors may also register separately to get their booking allowance.
c) If members are more than 15 minutes late for their booking then it will become invalid and whomever is on court at the time have the right to remain on court for the duration of their remaining set (i.e. as per current rules re: unbooked courts).

We will monitor the introduction of court booking system closely, however if you do have any issues please let us know by emailing dberrell@yahoo.com.