PAVILION DEVELOPMENT PLANS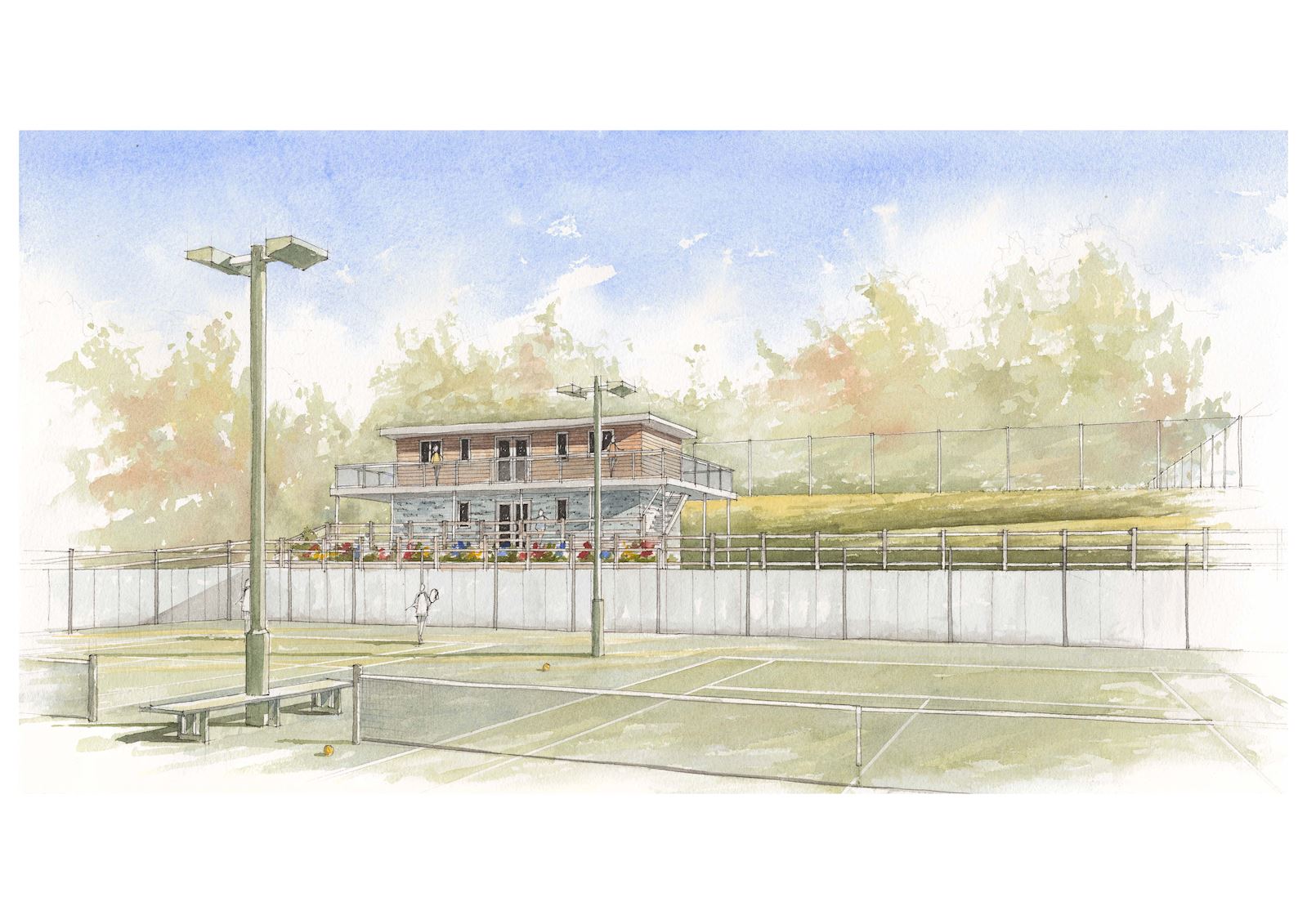 We are currently working on plans for an extensive new pavilion to see the club through the next few decades. With fantastic membership growth (approximately 40% since 2018) this project is a key part of our plans to help enable tennis for everyone. Marlborough Tennis offers coaching for all ages groups, a StepUP! programme for teenagers, and with our new coaching team in place we'll be able to grow juniors and adults skills into competitive tennis both at Witlsgire level and beyond.
The initial steps are focused in agreeing the right plans that suit both the site, needs of people who are members and importantly the local environment.