Club
Club Tournament Finals Day 2020
Sun, 06 Sep 2020 00:00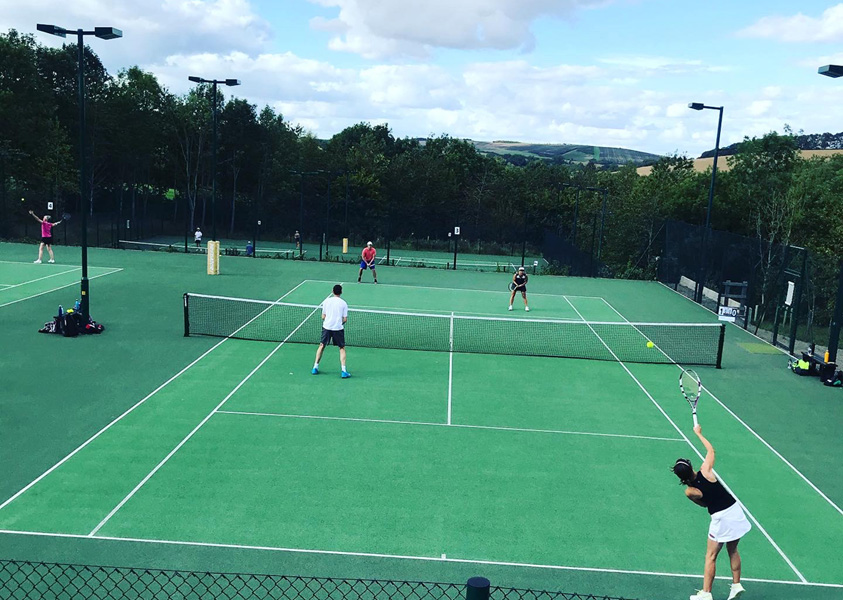 The sun shone for a fantastic day of tennis on our Finals Day. As the fizz flowed spectators were treated to an array of quality play .
We have three new double champs with Amabel Harvey-Evers winning the Ladies singles and doubles with Rosie Scott. Tom Kiggell and Rosie took the mixed doubles title and Tom won the Men's Doubles with David Harvey-Evers. Joe Revelle won the Men's singles.
The plate was just as entertaining with Alan Francis and Stuart Anderson winning the Men's doubles, Phillippa and Jenna Dicken won the Ladies doubles, Clive and Julie Scholefield won the Mixed and the roll up was won by Gill Horton and Andrew Payne.
The main draw roll up doubles and the men's singles in the plate are still to be decided.
Congratulations to all our winners and thank you for some very entertaining tennis.
A big thank you to Gareth for organising the event. Contributions for refreshments on the day can be made to our GoFundMe page. The monies go towards extras for the club, it recently helped us purchase the new wind breakers on the top courts and scoring cards for matches.
Next up is the tournament for all our beginners, rusty racketers and players who didn't get a chance to be involved in the last one. If you would like to get involved contact Gareth with your details or email [email protected]. This event will start on Friday 11th September and finals day will be on October 17th. Good luck to all.