Competition
Club Championships Finals Day 2020
Sun, 27 Sep 2020 00:00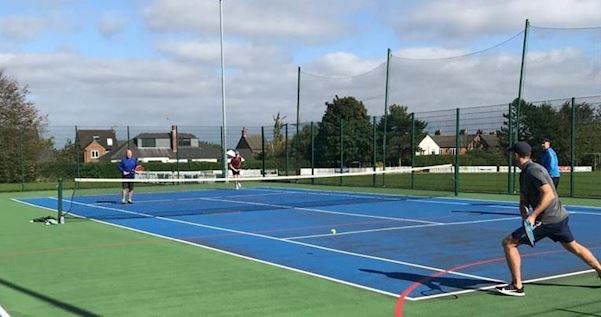 FInals Day, Sunday 27 September, dawned dry and bright. There was some great tennis and some very close matches with 4 of them going to a Championship tie break to decide the winner. Unfortunately, the Ladies Doubles match was conceded due to injury.
Congratulations to all the winners and commiserations to the losers.
MAIN DRAW RESULTS:

MEN'S SINGLES BRENCHLEY V Goscombe 6-2 6-3
LADIES SINGLES BRENCHLEY V Hancock 4-6 7-5 (12-10)
MEN'S DOUBLES BRENCHLEY/CLARKE V 7-6 7-6
Dawkins/Goscombe
LADIES DOUBLES BOYLES/HANCOCK
MIXED DOUBLES FLEMING/TOMLINSON V 6-4 6-4
Brenchley/Brenchley


PLATE RESULTS:

MEN'S SINGLES KOSCIELSKI V Heldreich 7-6 6-7 (10-7)
LADIES SINGLES CLARKE V Milham 7-6 6-1
MEN'S DOUBLES BOARDMAN/WALKER V 6-2 6-2
Hughes/Sherriff
LADIES DOUBLES TUNNICLIFFE/NOBLE V 6-2 6-7 (10-4)
Chandler/Gilchrist
MIXED DOUBLES SHONE/HANCOCK V 6-3 6-7 (10-7)
Heldreich/Tunnicliffe

This was our second Club Championships and this year the weather was kind enabling us to play all the finals on the same day, unlike last year. The event was very successful and we look forward to planning next year's event in the coming months.
Thank you to all for taking part and playing in the spirit of the game.