Club
Courts 1 and 2 have been resurfaced - the lights have been installed and are now ready to use!
Fri, 08 Mar 2019 00:00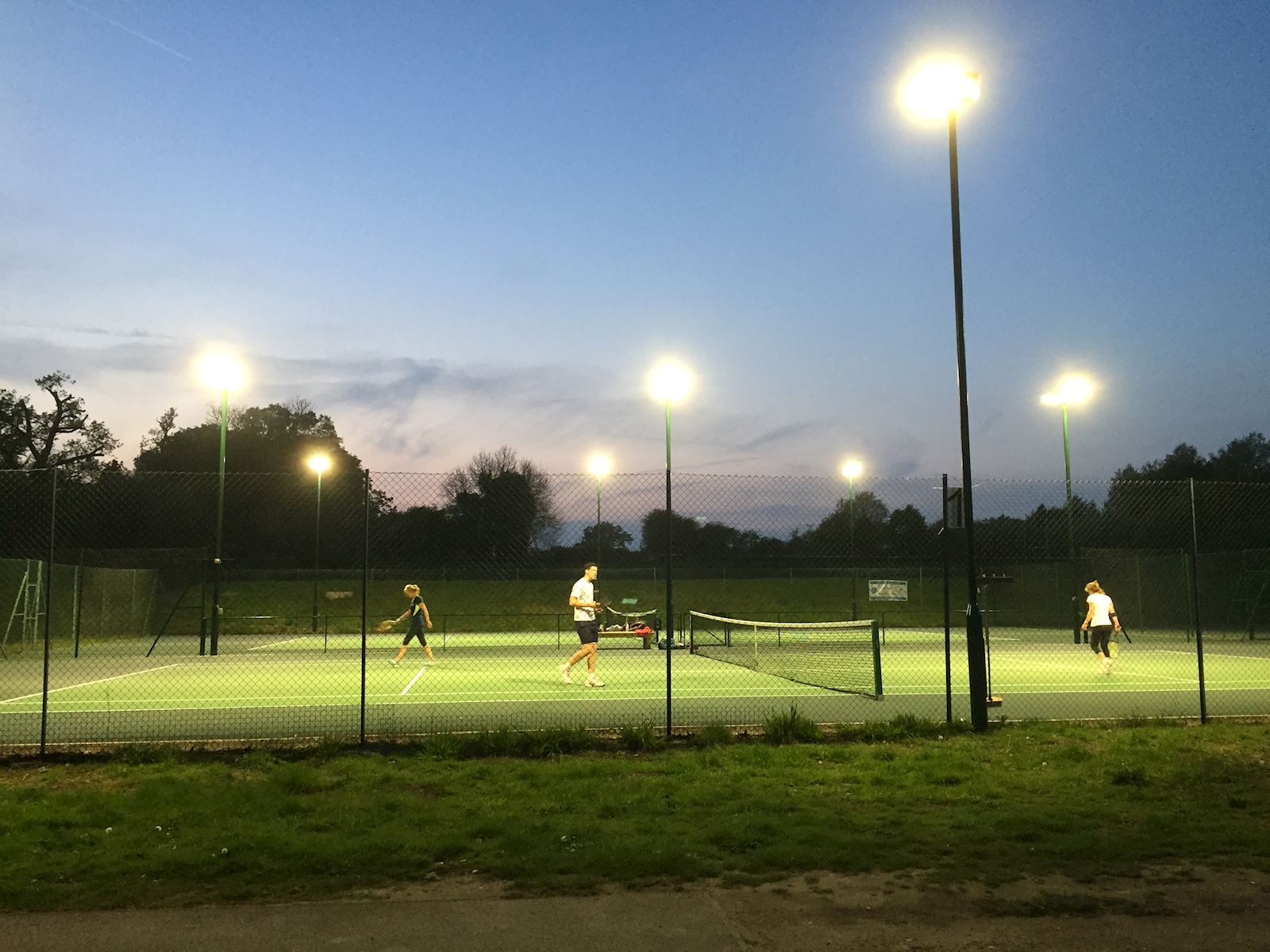 How to work the floodlights:
You can use them by putting a token into the slot in the side of one of the new boxes by the frig. Mix ins and matches will not need tokens – the lights will be switched on by a committee member or team captain. However, you'll need tokens if you want to arrange a game. Alex will operate the lights himself for coaching.
What hours are the lights available?
You can operate them any time between 12.00 noon and 10.00pm. The lights will go off automatically at 10.00pm and there is no refund of part-used tokens.
An orange light on one of the masts will flash 5 minutes before the lights go off at the end of the hour. Also, one light will stay on for five minutes after all the others so you can see to pack up.
How do I switch the lights on?
Each token will operate the lights on one court for one hour.
All you do is put the token in the slot in the side of the box for the court you want (they are marked court one / court two) and the lights will come on. Please note you can't then switch them off within the hour. (The only way to switch them off before the hour is up is with an over-ride key, which committee members and captains have access to).
How much do tokens cost?
Tokens are £4.00 each.
Where can I buy tokens?
Jill MacFarland's Office, Church View, Knockhundred Row,
(Opposite the old Lloyds bank)
Call 07765104675 to check whether Jill is in the office.
Andy Chiverton at The Crafty Pint, West Street.
www.thecraftypintshop.co.uk
Andy is open every day except Sundays and Mondays