Club
Newman Collard voted Club of the Year!
Wed, 16 Dec 2020 00:00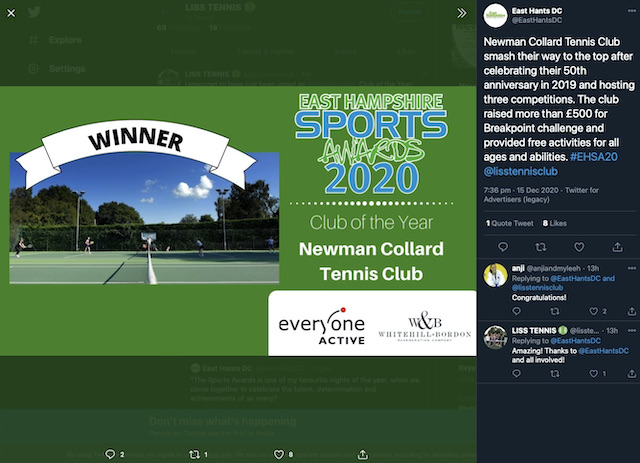 Newman Collard Tennis Club have been voted Club of the Year in the East Hampshire Sports Awards 2020. The event was hosted on Twitter on Tuesday 15th December 2020. This follows the 50th anniversary celebrations in 2019 as well as being voted Hants and the IoW LTA Club of the Year 2019 so it has been a great couple of years for the club. Well done all concerned!