Competition
Quorn Family Tennis Cup - Saturday 9th November - Report
Wed, 13 Nov 2019 00:00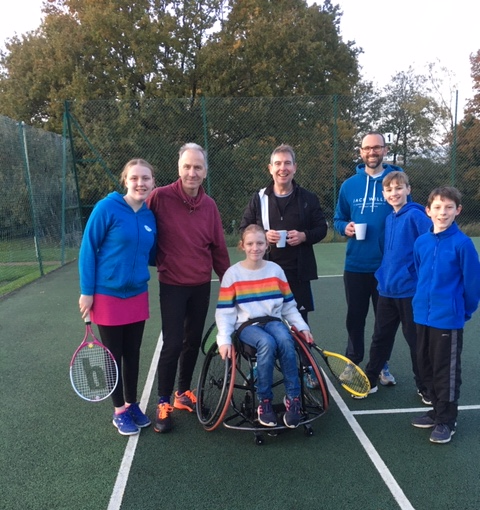 On Sunday 10th November our first Quorn sponsored Junior Yellow Ball Family Tennis Cup took place for Juniors aged 11 -18.
This was a round robin style doubles competition for Juniors and accompanying adults.
The competion saw 4 pairs battle it out. The quality of the tennis - wheelchair tennis included - was excellent with some very close games and matches. The competition was won by Florence and Julie.
The afternoon was rounded off with pizza in the clubhouse. and some wheelchair antics on the court as juniors who hadn't had a chance to give it a go in the competion tried it out.
It is hoped that this will be the first of many such tournaments.