Club
Join in the Quorn Family Tennis Cup - Saturday 9th November
Thu, 24 Oct 2019 00:00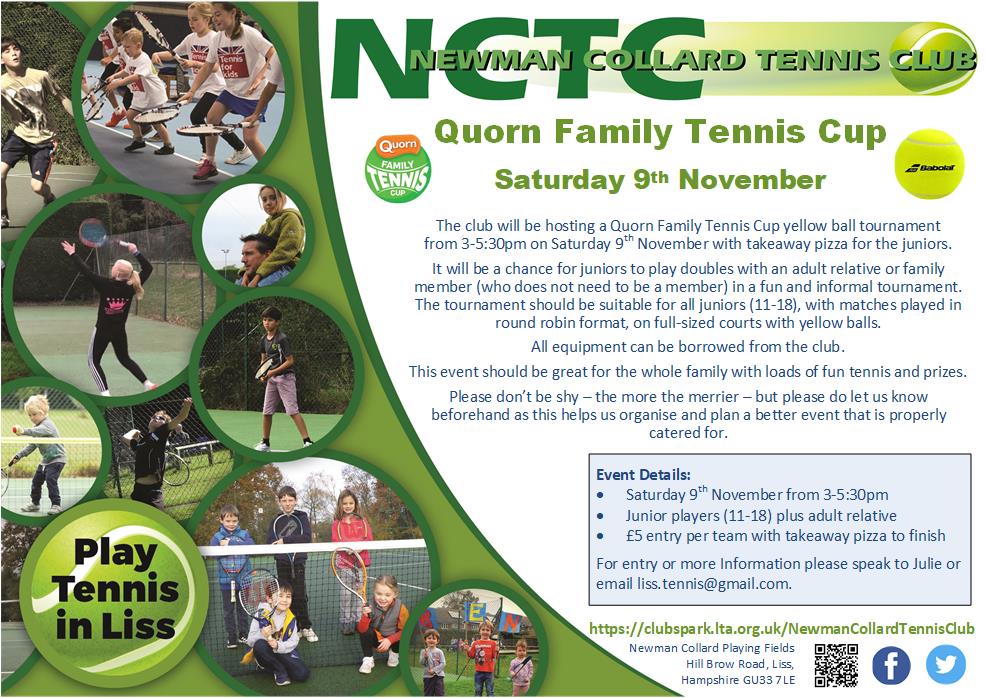 The club will be hosting a Quorn Family Tennis Cup yellow ball tournament on Saturday 9th November from 3-5:30pm. The tournament will be followed by takeaway pizza for the juniors.
The tournament will be a chance for juniors to play doubles with an adult relative or family member (who does not need to be a member) in a fun and informal tournament. The tournament should be suitable for all juniors (11-18), with matches played in round robin format, on full-sized courts with yellow balls.
All equipment can be borrowed from the club.
This event should be great for the whole family with loads of fun tennis and prizes.
Please don't be shy – the more the merrier – but please do let us know beforehand if you would like to participate as this helps us organise and plan a better event. It is even more important that you let us know this time as we would like to make sure we get the right number of pizzas.
For entry or more Information please speak to Julie or email liss.tennis@gmail.com.
Event Details:
Saturday 9th November
Time: 3-5:30pm
Junior players (11-18) plus adult relative
Adult player does not need to be a member
£5 entry per team