Mini Tennis 3-10 years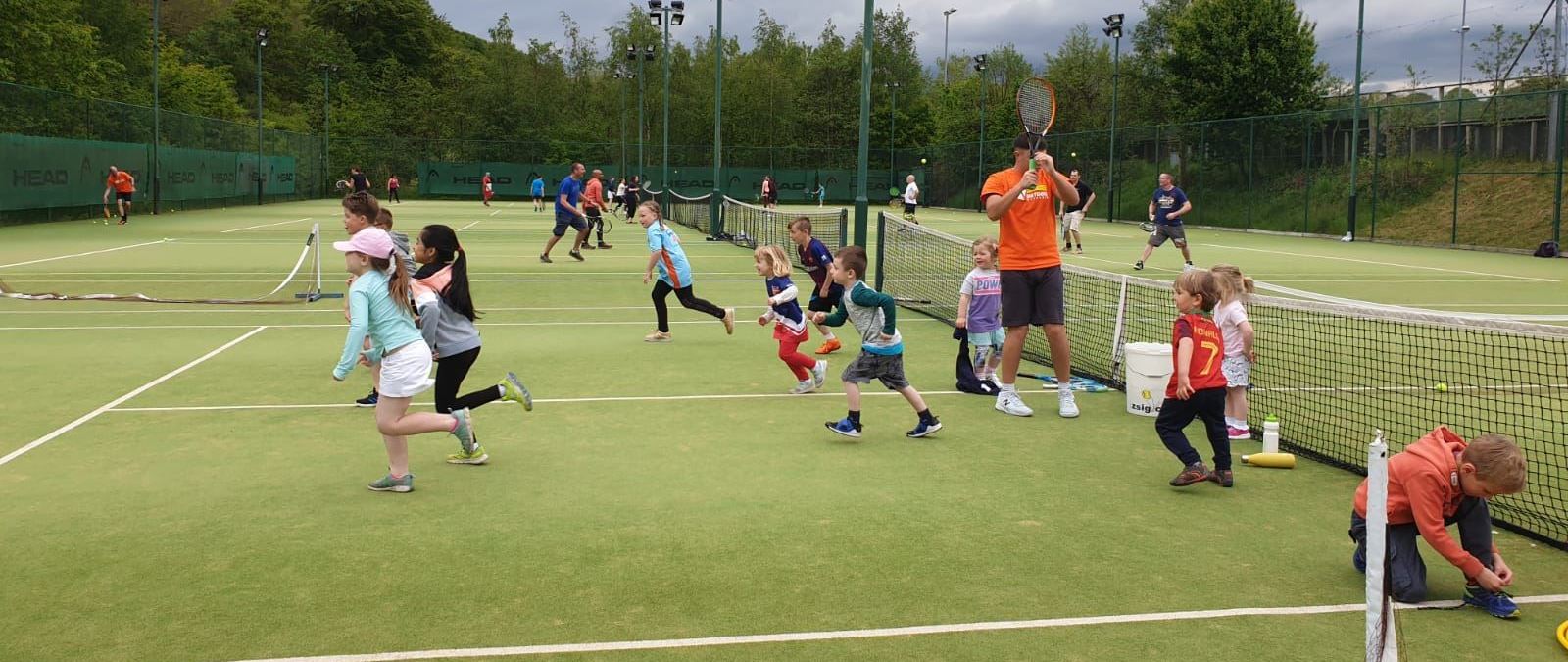 An entry point for most players, aimed at beginners - come along to a course based on your age. Tots Tennis 3-5 yrs, Mini Tennis Red 5-8 yrs, Mini Tennis Orange 9 yrs, Mini Tennis Green 10 yrs.
New players should start with a TFK course and get a racket, 3 balls, tshirt with the cost of the 6 weeks course.
Older players aged 10 could also consider Tuesday & Thursday junior coaching yellow ball.