The table below sets out the Club's regular commitments for the courts. Members are welcome to arrange Casual Play at the club at any time, subject to the constraints of the programme.
The table should be used as a GUIDE to the status of the courts. We strongly recommend you check the Club Diary tab, Match Bookings Tab and Court Bookings Tab of the website too for confirmation of current activities and commitments. The Diary is kept fully updated.
If you are arranging Casual Play please be mindful of other members who may be waiting for a court.
Juniors have priority on one court, Tues to Fri until 6.30pm and on Mondays until 6pm (due to Datchworth League matches being played). Please speak with a Committee Member if you require clarification.
SUMMER PLAN (APRIL-OCTOBER):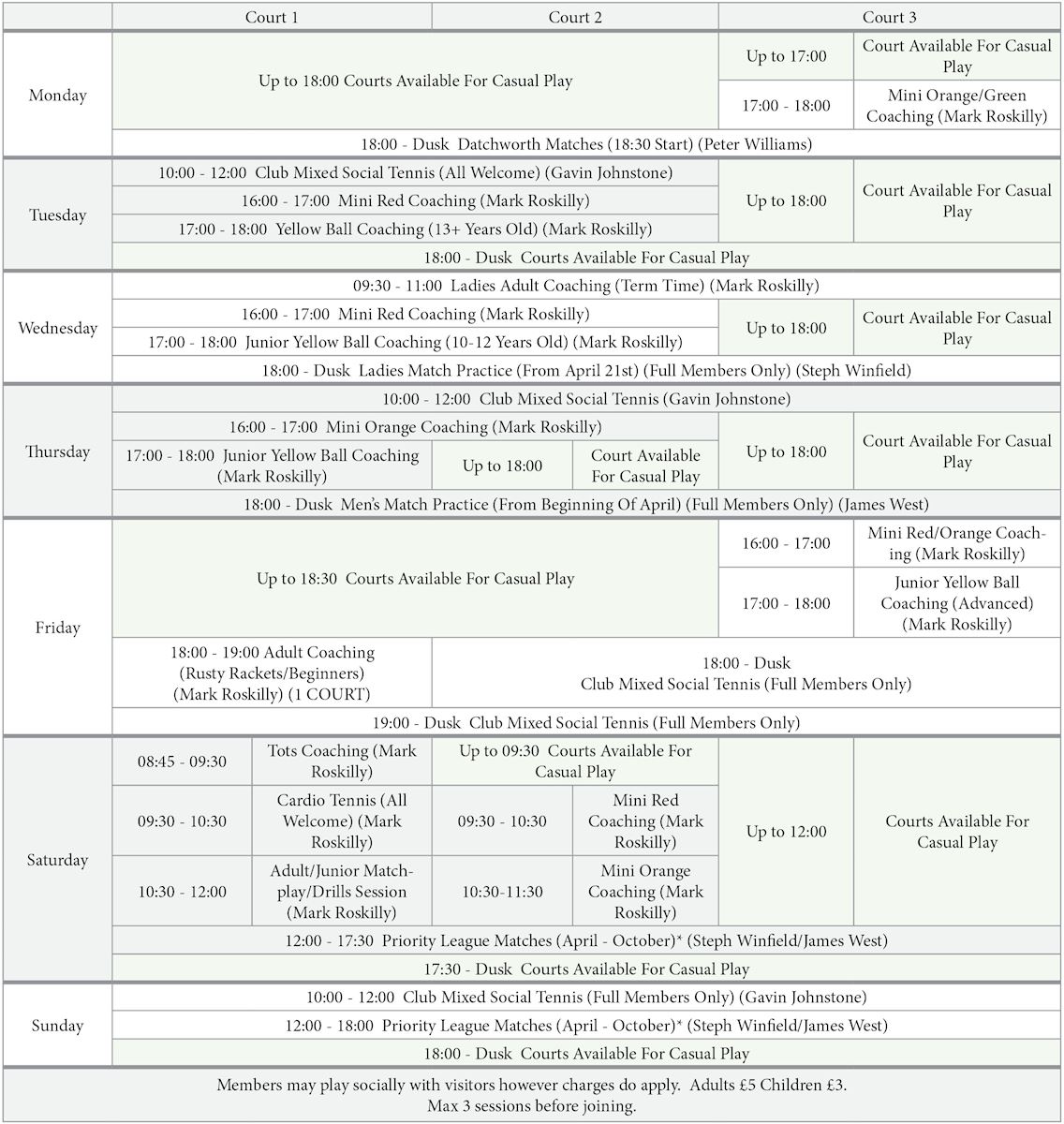 WINTER PLAN (NOVEMBER-MARCH):