Club
***VIP***VIP***VIP***
Fri, 28 Aug 2020 00:00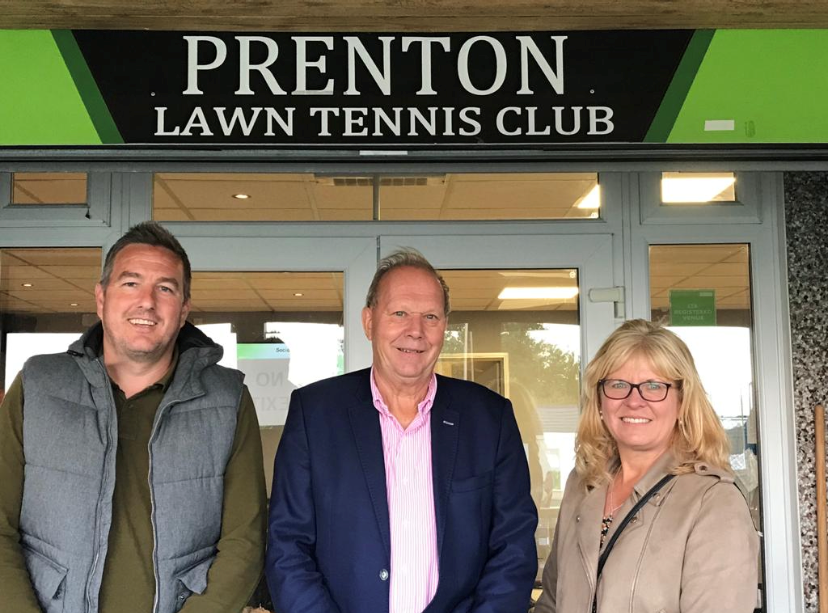 ***VIP VIP VIP***
What do you do when you get a mid-week phone call from Cheshire LTA asking if they can bring over the President of the LTA to see our Fun Friday evening in action?
Our VIP guest was on the Wirral on LTA business and was keen to visit a vibrant club in action on a Friday night, and we were delighted to welcome him to Prenton Lawn Tennis Club.
Thankfully the heavy rain showers that had lasted all day miraculously stopped at 4.30pm and we were ready to host our VIP.
David Rawlinson explained that in his voluntary role he acts as a 'goodwill ambassador' who visits as many grass roots clubs as he can in the UK to see how tennis is faring in the community and to help understand the issues clubs are currently facing, for example Covid-19 effects and loss of revenue.
He obviously felt at home with us, as he stayed for over 2 hours and enjoyed a thorough tour of the Club and its facilities (including the bar!) conducted by our Acting Chair Mark Powers. David was also very keen to talk to parents and players to get their thoughts and feelings on current matters.
A big thank you to everyone for turning out on a particularly cold Friday night to showcase our club!