The Bank Holiday Prosecco Cup 2019
August Bank Holiday Monday is THE PROSECCO CUP FINAL with Coffee, Pastries, Play, The Stig, A Beady eye on Footfaults, Italian BBQ and Big Prize Ceremony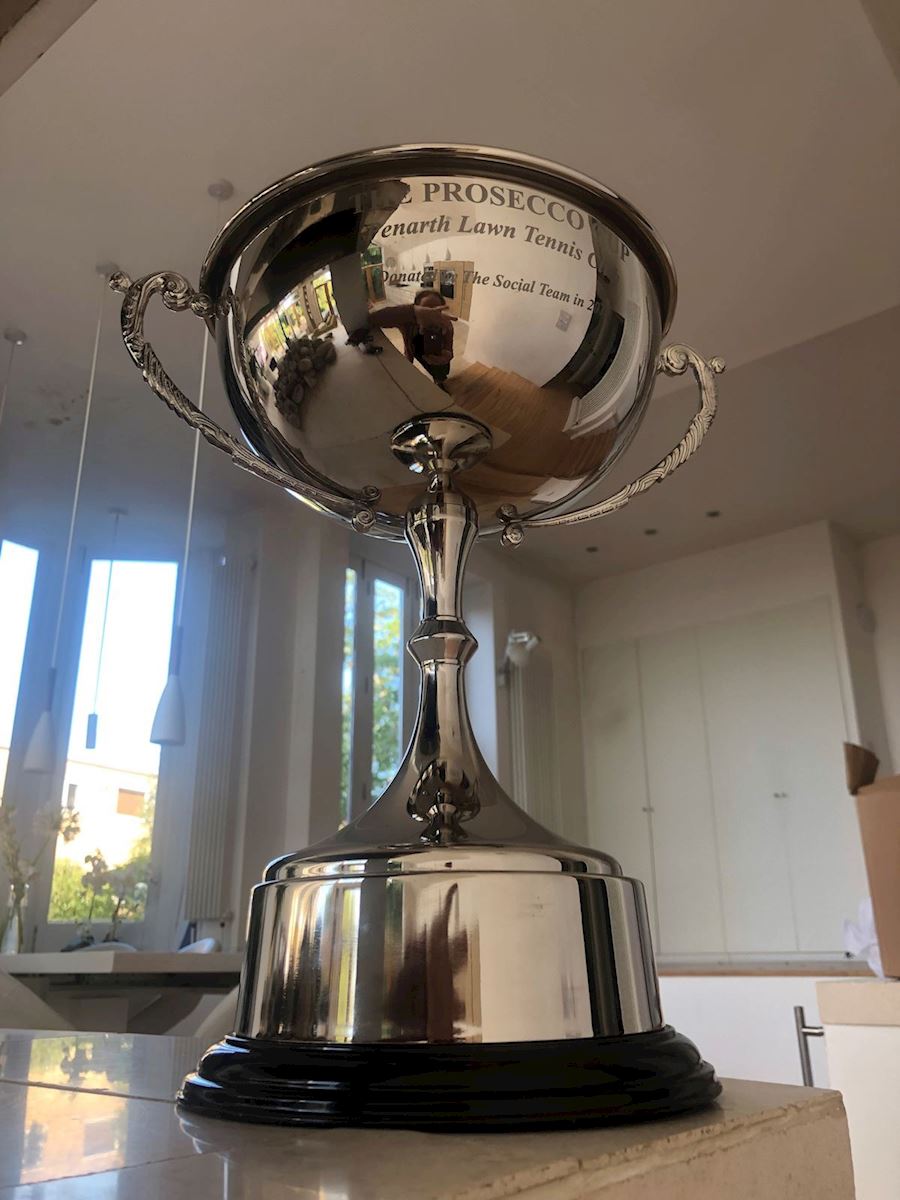 The Cup has arrived, it's massive and you could be taking it home with your name on it as it's the final of our Big Social Tournament where anyone can win.
The rankings are here and some of the leaders are away or playing left handed so anyone can win it and it's going to be lovely day with great weather forecast.
Who can enter? Anyone and everyone but of course those who have played lots of Bank Holidays will of course have a better chance of lifting the silverware.
The order of the day is as follows:
10:00 Open for Coffee, Pastries and Rules plus inspection of the Cup and the leader board then…
10:30 – Play starts, 6 x 15 minute rounds, Sudden Death Deuce and The Stig available to underdogs who need a few extra points plus we will be looking for technical violations and handing out bonus games
12:30 – Tournament ends and the Italian Barbecue, Salad Bar and Club Bar opens while we tot up the scores then…
13:00 – Revealing of the Stig
14:00 – The Prosecco Cup plus runners up and special effort awards ceremony will begin (Bring your cameras!)
Let's fill those courts and remember we welcome all whether you have played or not because it's a great chance to get some fast fun tennis and have coffee, pastries and Barbecue and beats going Shopping
Entry to tennis only is £1, or with food £3 but please buy drinks at the bar as the club has generously supported this Tournament. Non playing friends and family all welcome to the BBQ (for the appropriate £3 fee obviously)
Please text 'I'm in' plus number of people to Mark Wordley so we have an idea of numbers for food.
See you all there!
The Prosecco Cup Social Team