PLTC Winter Mixed League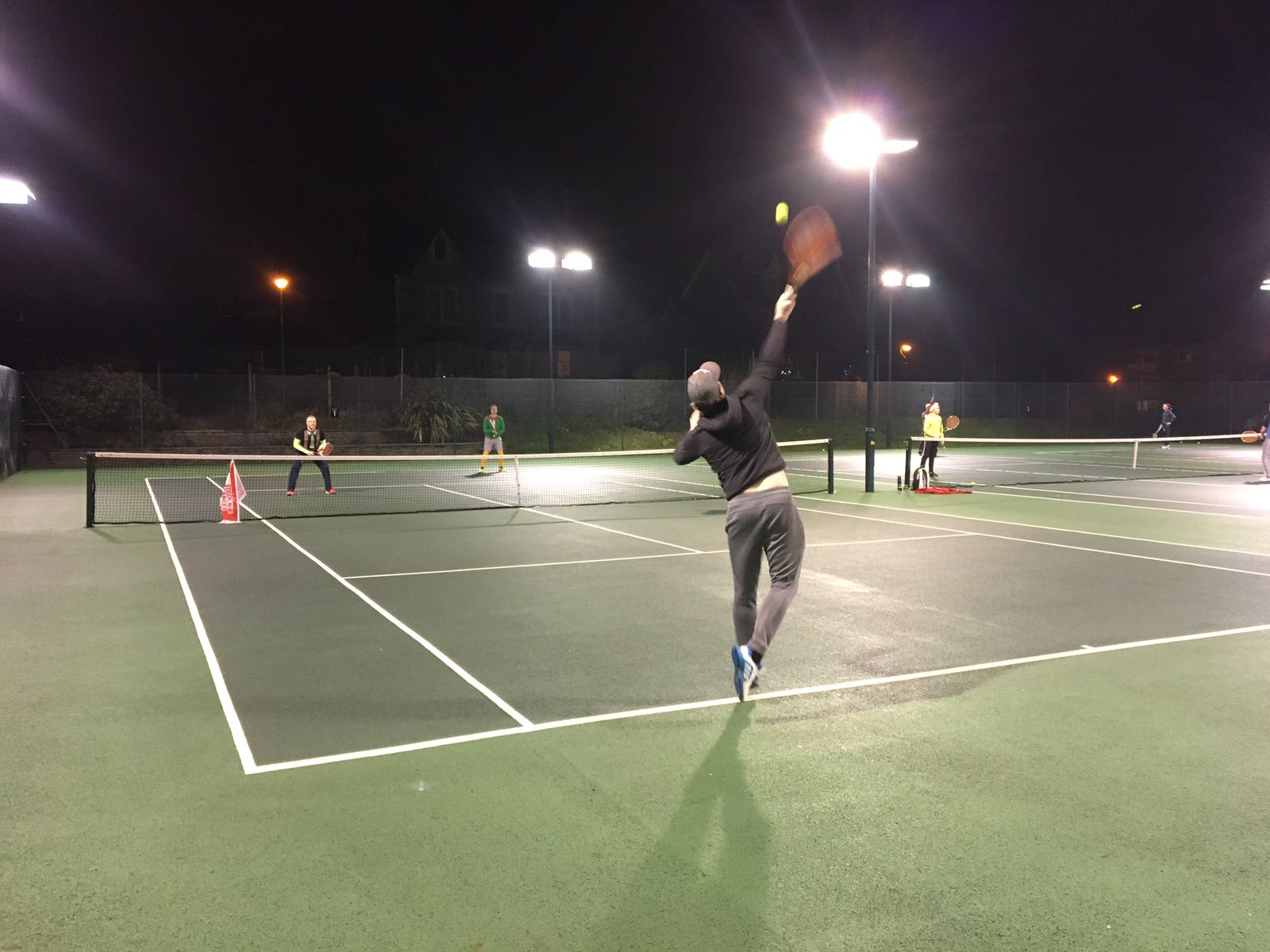 The Winter Mixed League is a Social Tournament that will run throughout the winter months for members at PLTC. The aim is to get members playing more often during the winter.
Players get put into pairs and placed in a round robin box league. Each box league runs for 4-5 weeks, scores are collated into a league and we re-run new boxes. Players can drop in and out at each run and if you cannot play a match your partner can opt to sub you out!
Matches can be played at any tme during the week, however, players can now book a court to guarentee their time slot in which to play their match - so no more waiting! Click Court Booking in the Main Menu to book a court. See league rules below for booking availability.
Round 1 - Monday 8th October - Sunday 12th November:
Winter Mixed League Leaderboard:
Coming Soon!
Join the Mixed Winter League:
email RobTheCoach and he will enter you with a partner for the next round.
League Rules:
General Rules -
Boxes will run for up to 5 weeks.
After this we will collate scores, allow players to join/leave and we will make new boxes with new pairings.
The second round will start Monday 12th November and run until Sunday 9th December. We will run another 3 rounds after Christmas.
All players are responsible for arranging their matches. Player contacts will be available in the club house.
Match results must be recorded on the draws in the clubhouse. We will periodically update the website.
If you are on holiday/unavailable for a period you can ask for a substitute to playt with your partner to keep accumulating their score. Max 2 subs oper round.
Match Format:
Each match will last 1 hour including warm up.
The most completed games won wins i.e. after an hour the score could be 9-8.
Draws will be allowed, on the hour only completed games will count e.g. if you were 40-0 up this is an incomplete game.
Games will have a sudden death deuce, i.e. there is no advantage. At deuce the receiving pair will decide which side the sudden death point is played from.
League Scoring -
Players will have an individual tally and we will allocate points:
10 points for each match played.
2 points for each game you have won as a pair.
1 point for each game you have lost. For example - you win 8-4 you will get 10+16+4 = 30, your opponents will get 10+8+8 = 26.
Don't worry about this, we will work this out for you.
Any matches not played at end of 5 weeks will be void.
Subs do not score points, only the original player who played will score.
Court Booking -
Courts can be booked for up to an hour on the following days/times/courts...
Mondays 6pm-10pm on courts 1,2&3.
Fridays 6pm-10pm on courts 1,2&3.
Saturdays 2pm-10pm on all courts. #
Winners -
All points carry over into the following rounds. At the end of the 5 rounds there will be an ultimate winner!
We will have a presentation night for both the pre and post Christmas rounds with various spot prizes!
Good Luck Everybody!!!