Head Coach - Michael Jones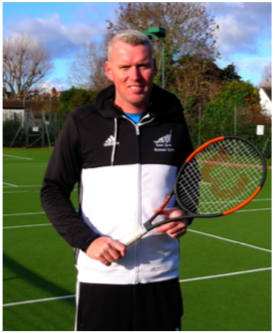 PLAYING CAREER
Michael was ranked in the top 3 in Wales as a junior. When he was 17, he attended John Newcombe Tennis Academy in Texas on a Scholarship followed by a four year tennis scholarship at an American University. He has competed in many international tournaments including futures and satellite level. Most recently he has played in the Middlesex and Surrey Premier League.
COACHING CAREER
He has been a professional coach for over 15 years, experienced in teaching all levels from National to beginners of all ages.
Michael is in charge of our over all coaching programme at PTC, not only does he run many of the group sessions but he is also available for private lessons.
QUALIFICATIONS
USPTA Processional 1, USPTR Professional, RPT Level 4, LTA Accredited - Currently working on pathway to LTA Level 3.
EMAIL: [email protected]
TEL: 07976 228075