Competition
2022 Club Championships Draw
Mon, 30 May 2022 00:00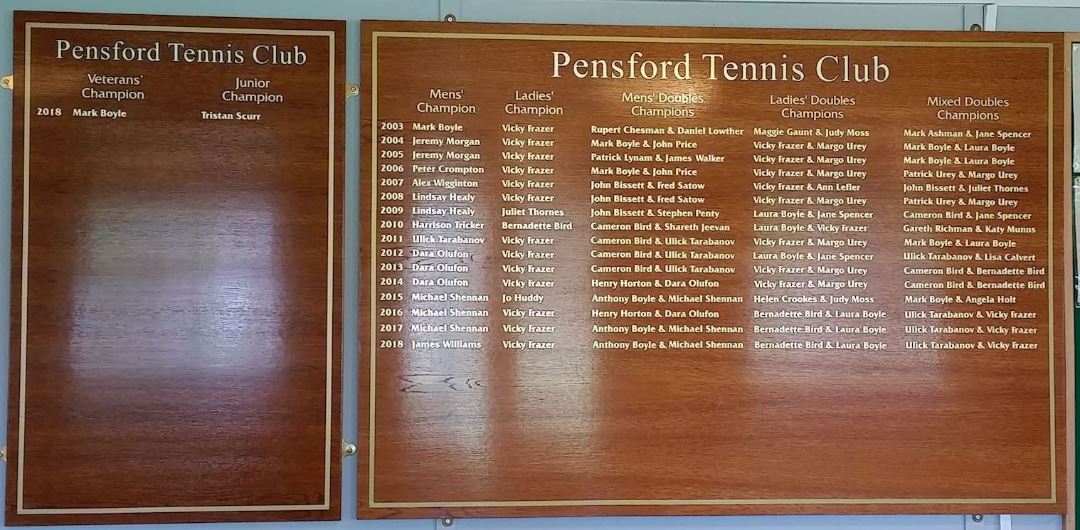 I am pleased to tell you that the draws for the 2022 Club Championships have been made, please click on links below and they will also be on display at the Club.
NO FURTHER ENTRIES WILL NOW BE ACCEPTED IN THE ADULT DRAWS
All matches are the best of 3 sets, all decided by a tie-break.
We will once again be following the rules introduced in the last few years. Laura Boyle [email protected] will be overseeing the implementation of the rules and will adjudicate if required.
If your name is higher in the draw then it is your responsibility to contact your opponent/s and agree a date that falls before the deadline.
If necessary, you should offer at least three alternative dates and times.
If you cannot agree a date, you can agree to toss a coin or you can refer the matter to the relevant adjudicator.
If, due to unforeseen circumstances, eg the weather, your scheduled match cannot be played and an alternative date will fall outside the time limit you are required to email the relevant adjudicator to request an extension.
If matches are not played by the deadlines and an extension has not been approved as above, then the adjudicators will decide who should go through which may well be by tossing a coin.
MATCH DEADLINES:
Men's Open:
1st Round June 26th
2nd Round July 17th
3rd Round Aug 7th
Quarter Finals Aug 21st
Semi Finals Sep 4th
Men's Doubles, Mixed Doubles & Men's Vets Singles :
1st Round July 17th
2nd round Aug 7th
Quarter Finals Aug 21st
Semi Finals Sep 4th
Ladies Open, Ladies Doubles & Men's Vets Doubles:
1st Round July 17th
Quarter Finals Aug 14th
Semi Finals Sep 4th
Please feel free to contact me if you have any queries.
Best of luck,
Michael Jones
PTC Head Coach