Club
Club Chair shortlisted as Volunteer of the Year
Thu, 28 Jan 2021 00:00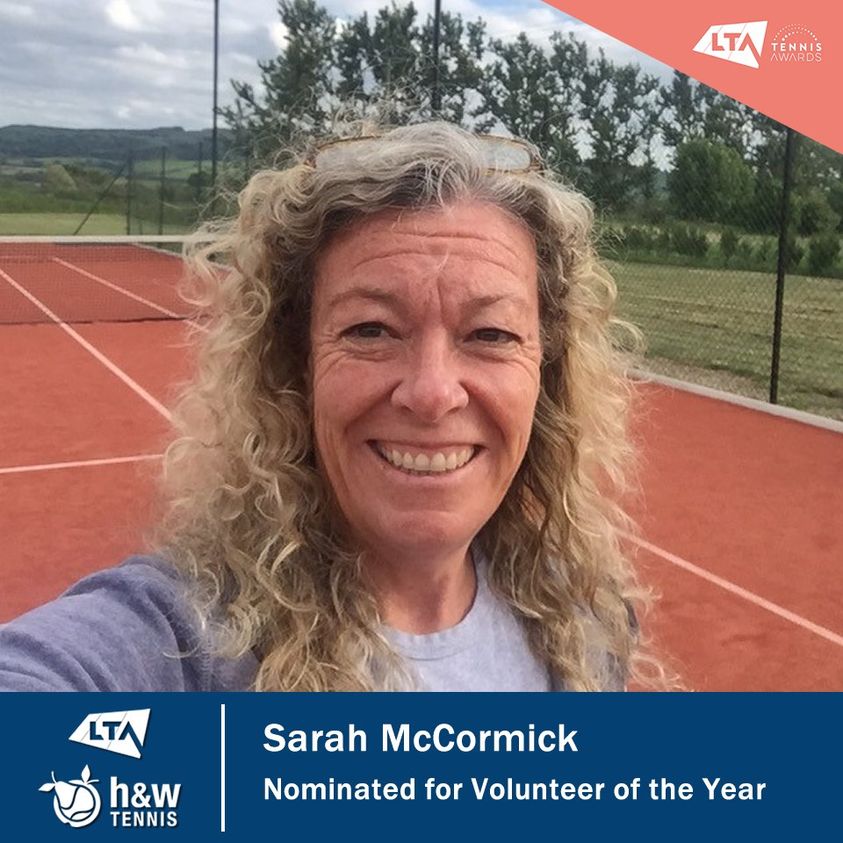 Club Chair, Sarah McCormick, has been Shortlisted for Volunteer of the Year by the Herefordshire & Worcestershire LTA. They say:
Sarah has been an outstanding chair during 2020, leading the club to grow and develop during difficult times. Under her leadership membership has actually increased since the start of lockdown and now stands at an all time high of 424. She has been the driving force in raising funds and seeking grants to resurface and light the 5th outdoor court which was opened for play during the covid restrictions, increasing playing opportunities. Sarah is ladies captain and in that role has organised weekly ladies team practice for over 40 players.

Sarah took appropriate actions to ensure that the club quickly and fully responded to all covid requirements and regularly communicated to the members. She enabled outdoor play to recommence as soon as it was permitted and ensured appropriate signage and sanitising was in place to allow safe play. Once indoor play was allowed, she organised volunteers to deep clean the clubhouse and indoor courts and indeed did a lot of the work herself. She set up singles and doubles social ladders which made finding playing partners much easier, introduced members to people they hadn't played with before and fostered a great playing spirit in the club. She also set up team ladders which offered competitive play whilst matches against other clubs were not taking place.

To widen participation, Sarah set up Touch (walking) Tennis so that players with physical limitations can continue to play or take up tennis for the first time.
Well done Sarah! We think you're a winner already!