Club
National Wheelchair Tennis Championships
Thu, 05 Dec 2019 00:00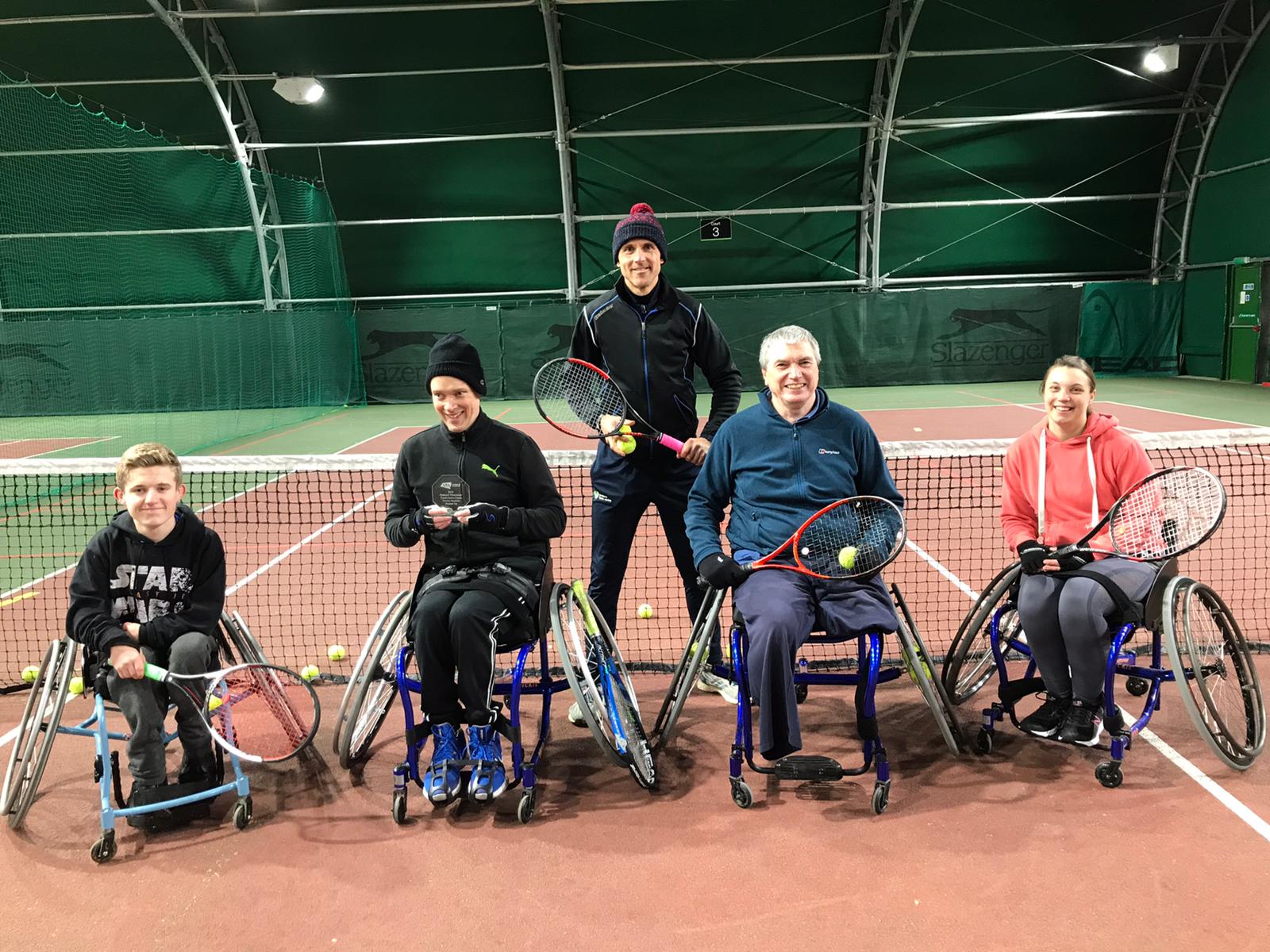 Pershore proudly fielded 4 representatives at the National Wheelchair Tennis Championships and National Series Finals in Shrewsbury at the weekend. Well done to all who competed, their placings were:
Kevin
4th National Series Singles (Mens)
4th national Series Doubles (Mens)
Naomie
6th Womens National Series Singles (Womens)
4th Womens National Series Doubles (Womens)
Dan
8th Junior Nationals Series Singles
4th Junior Nationals Series Doubles
Ben
Runner Up National Series Novice Doubles (Mixed)
4th National Series Novice Singles ( Mens)
This is a fantastic achievement for Pershore Tennis Centre's wheelchair tennis players. Steve said:
I am extremely proud of the progress my players have made and the confidence it has given them to step into high level competition after only 18 months from when we all started this program. We are really grateful to the support we have received from the LTA and the Rotary Club of Pershore.
If anyone is interested in starting Wheelchair Tennis please contact Steve on: [email protected].