Club
Pershore's rising star
Mon, 08 Apr 2019 00:00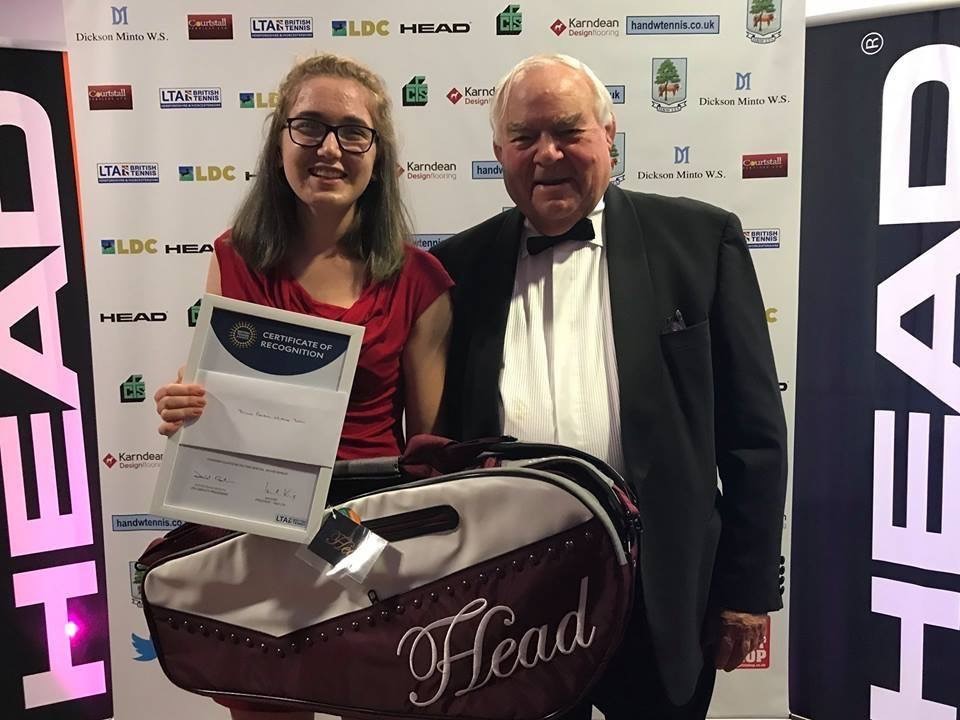 Our very own Imogen Looker has been named as Herefordshire & Worcestershire LTA's Regional Young Person of the Year.
The award-winning Club is delighted to announce that junior member Imogen Looker not only won the local award at the annual Herefordshire & Worcestershire LTA's County Awards Banquet in October 2018 but has gone on to be awarded at a regional level too.
Imogen has been playing at Pershore Tennis Centre since the age of 4, demonstrating great commitment to the sport as a player, and now as a young coach.
Since completing a Leaders course, Imogen has been involved with helping Head Coach Steve Bauer – who is also the LTA's Coach of the Year - and the coaching team at Pershore, by assisting in various tennis classes from Mini Tennis to Beginner Wheelchair tennis. Imogen recently gained her level 2 qualification and currently supports the coaching programme at the Club. Imogen is also part of the SheRallies team, spearheaded by Judy Murray, and encouraging young girls to play tennis in their local community. Imogen has shown exceptional compassion and enthusiasm for all of the members at the Club and is a popular role model for the juniors.
As well as teaching tennis, Imogen is also a part of the Ladies A Team and has been Club singles champion for the past 5 years, as well as representing her county. Recently, Imogen was diagnosed with (ME) chronic fatigue syndrome and despite this, continues to commit to her weekly 6 hours of coaching without fuss or complaint.
Steve Bauer, Head Coach, said:
Imogen is hard working, loyal and a credit to all involved at Pershore: from representing county teams to Ladies' club teams, Imogen's contribution as a young person is exceptional and we are very proud that she should be recognised for this by both the Herefordshire & Worcestershire LTA and the Midlands Tennis as well.
As seen in the Evesham Journal and Evesham Observer.