Club
President of the LTA visits Pershore Tennis Centre
Sun, 08 Aug 2021 00:00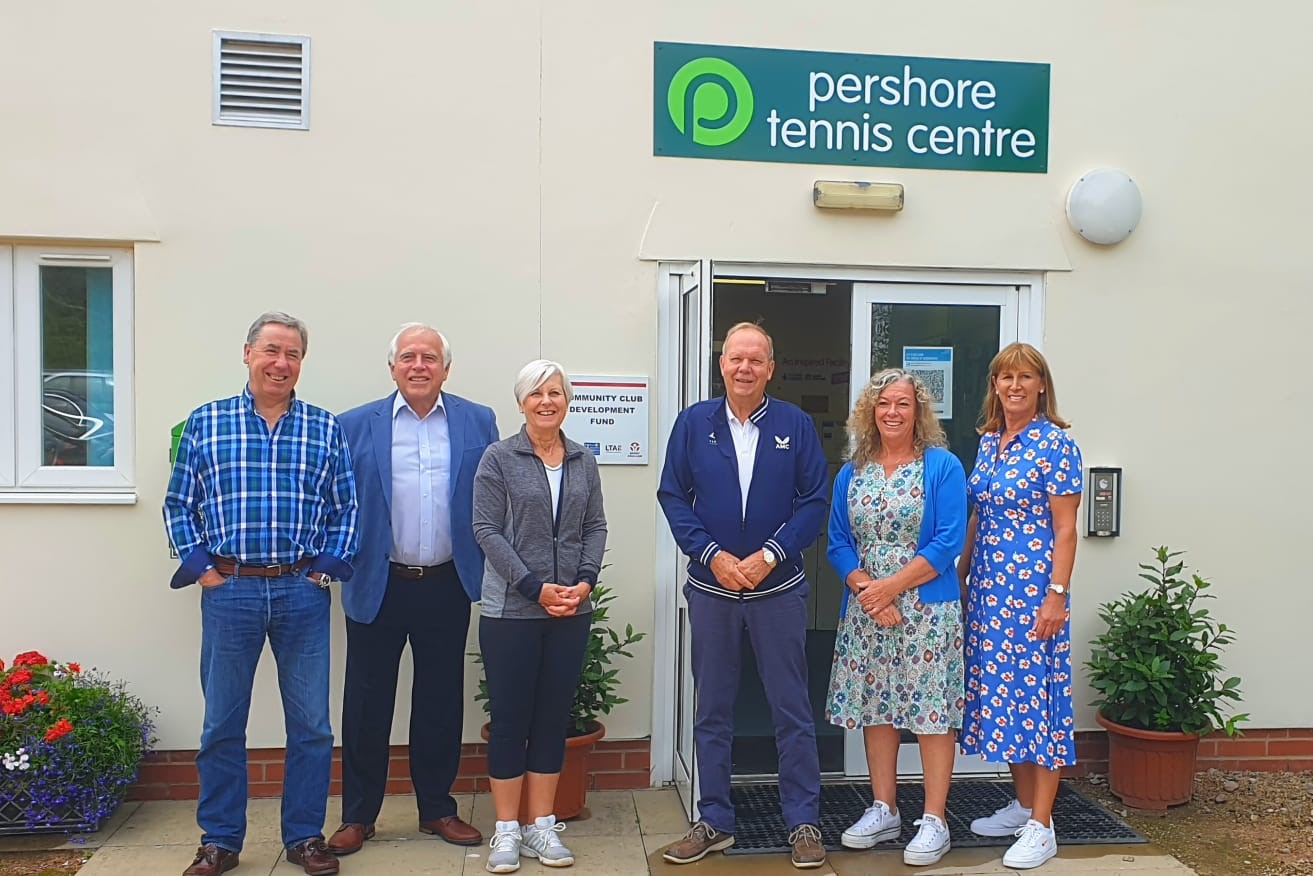 On Sunday, 1st August Pershore Tennis Centre hosted a visit from the Lawn Tennis Association (LTA) President, David Rawlinson, as he toured the county.
CAPTION: L-R, Chris Lowe, Director of Pershore Indoor Tennis Centre, Peter Corbishley and Ginnny Lowe, trustees of Pershore Tennis Centre, LTA President, David Rawlinson, Sarah McCormick, Chair at Pershore Tennis Centre, and Sarah Eaton, Vice Treasurer.
With all of Pershore's courts full with members, David toured the facility and watched the tennis with great interest.
On meeting with the local club, David said: "On behalf of Brenda and myself thank you for making us so welcome on our visit to your club.

What has been achieved moving from the town to the current site is remarkable. Good to see all the courts in action, keep up the good work."