Club
LTA Youth Start
Thu, 15 Jul 2021 00:00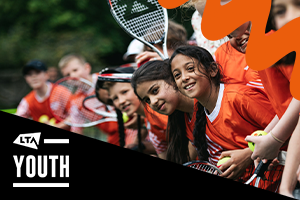 About this course
LTA Youth Start is a starter course for kids, comprising of 6 high quality sessions, that introduce tennis to children in a fun and relaxed environment.
Date:
Wed, 28 Jul - Wed, 01 Sep 2021
Age:
4-8 years old
Time:
12:00 - 13:00
Coach:
Stephen Bauer
What can you expect?
An enthusiastic coach who has attended a specific LTA Youth Start training course
An LTA Youth Start racket, ball-set, and branded t-shirt delivered right to your door
An opportunity for parents to get involved
A follow-on offer to encourage you to keep playing at the venue after the course is complete

Book here.