Club
Andy Murray surprises Pershore's tennis stars
Mon, 09 Mar 2020 00:00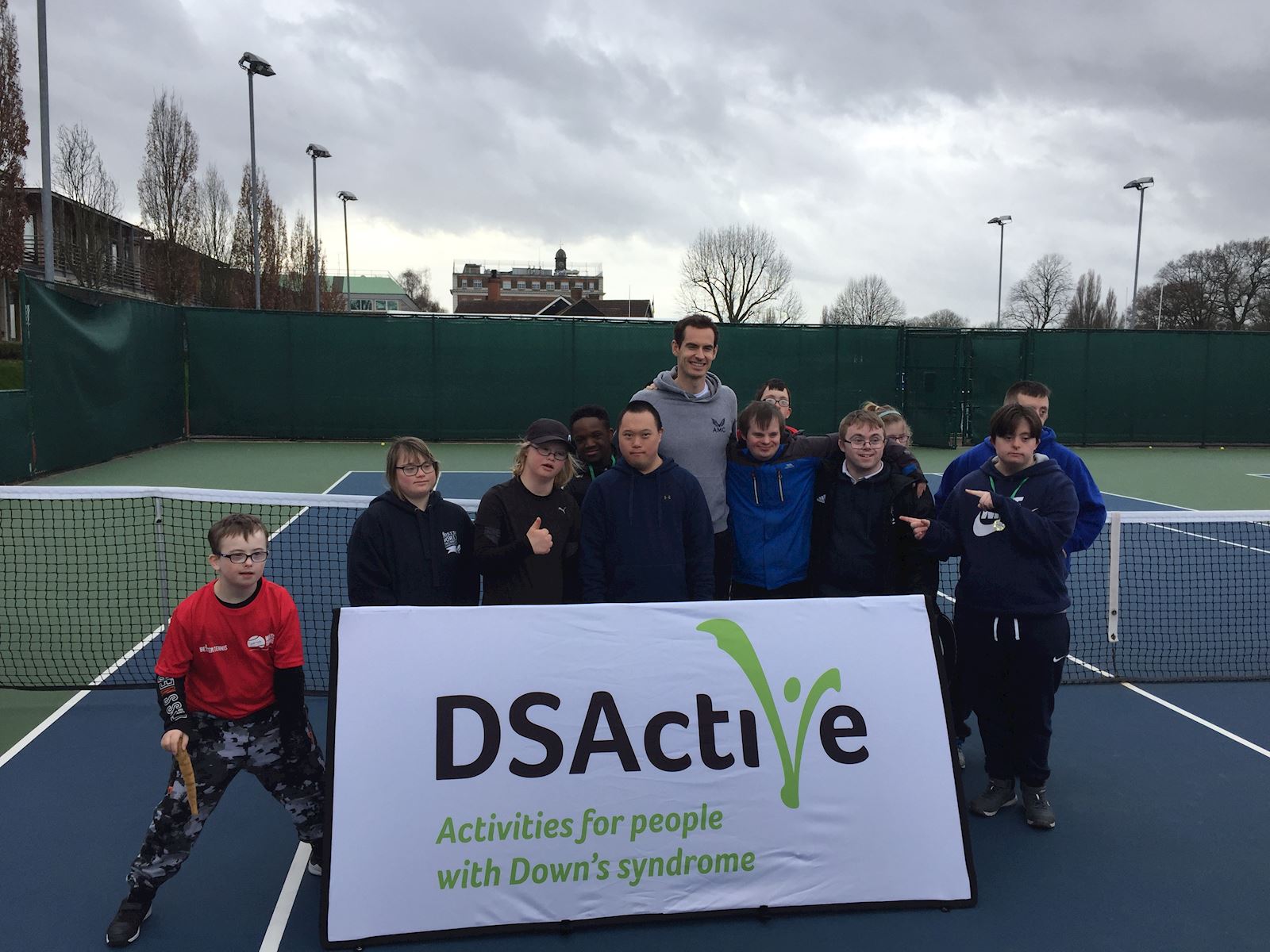 A visit from Andy Murray made Pershore tennis members' day when they played at Roehampton at the weekend.
Head Coach Steve Bauer, supported Pershore's Kaoru Tsuzaki with other playes from across the UK to take part in the DSActive tennis competition at the National Tennis Centre in Roehampton on Saturday 7th March.
Kaoru was delighted with his performance and had a surprise visit from Andy Murray who made time away from his training schedule to meet the players.
Steve and his team based at Pershore Tennis Centre run weekly classes to encourage players with Down Syndrome – as well as wheelchair users and participants with visual impairment – to not only enjoy tennis but also to continue to grow their programme with the introduction of an exciting new schedule of opportunities for competitive play.
The award-winning Head Coach was recently handed the Disability Programme of the year Award 2019 for his successes on court at Herefordshire & Worcestershire LTA annual County Awards and League Presentations and is focused on increasing opportunities for all.
Steve said: "Well done to Kaoru who had a first class experience managing to reach the semi-finals in his first tennis competition! It was great to see all the players having a great time competing."
Kaoru is part of Pershore Tennis Centre's Downs Syndrome weekly Tennis group. He is aiming to compete at the National Special Olympic Summer Games in Liverpool 2021.
Steve continues: "We're a very open club and encourage everybody to take up lessons whatever their ability. We pride ourselves on giving everyone a top class tennis experience and continue to introduce new opportunities for all of our players."
Pershore Tennis Centre will be hosting a Learning Disability Tennis Competition on Saturday 30th and Sunday 31st May 2020. Readers are encouraged to share the news, so that Pershore can involve as many players as possible. Go to: https://www3.lta.org.uk/Competitions/Competition/?ctn=1-M6O5FP6 to book.
For information about regular tennis classes at Pershore Tennis Centre please e-mail Steve on: pershoretennis@hotmail.co.uk or call: 07866 285177.