Club
Northampton winners!
Tue, 26 Nov 2019 00:00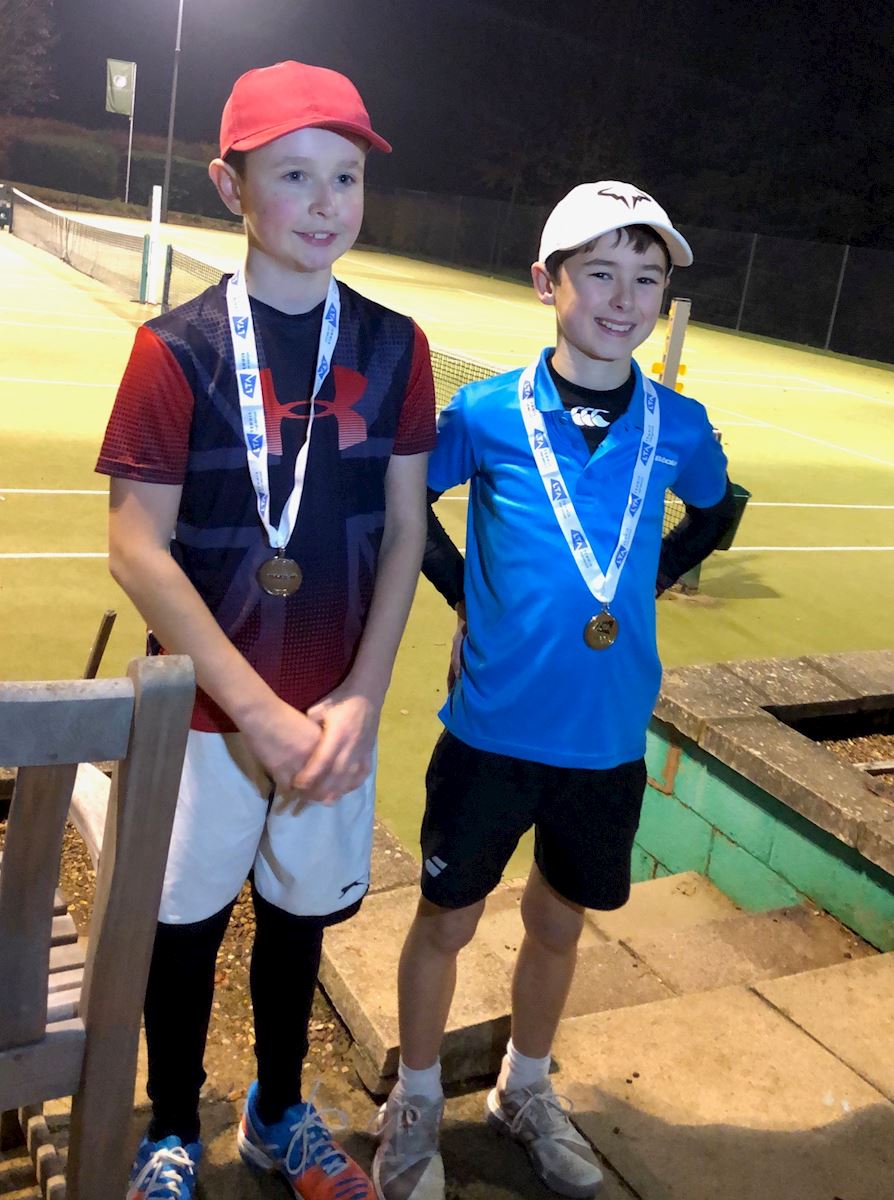 Pershore Tennis Centre players William Billings (9:1) and Lucas Jones (9:1) travelled to Dallington Lawn Tennis Club in Northampton on Sunday 17th November to compete in a 12U Grade 5 County Tour tournament. Whilst the day was murky and damp this did not slow the boys down as they had a number of hard fought matches against older and more experienced players.
William played 4 close matches with no less than 5 tie-breaks - winning them all. The final under floodlights was against Harvey Fairhorn (8:2) and won by William 4-3(5), 4-3(1).
Lucas had an earlier start and a tough draw finally coming runner up in the Consolation Final.
Both players are coached at Pershore Tennis Centre: William Billings by Jazzamay Drew and Lucas Jones by Mike Langston.