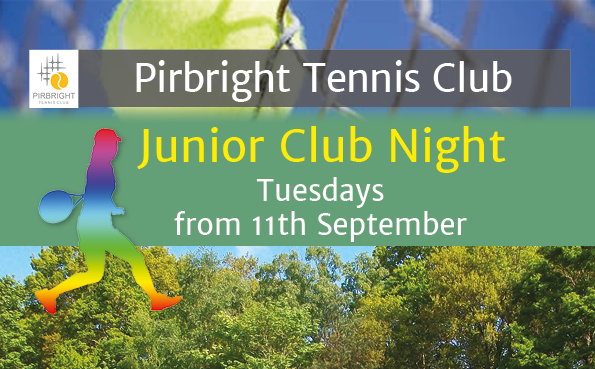 Every Tuesday Night, starting on 11th September 2018, from 6.30pm is Junior Club Night for 8–16 year olds.
Come and enjoy tennis and mixing with your friends at Pirbright Tennis Club.
If you would like a poster for the Junior Club Night please click link below:
Please contact: Jackie Mousley (Junior Rep for Pirbright Tennis Club) email: mousley83@btinternet.com to show your interest or for more information. Or contact the Junior Rep from your own club.