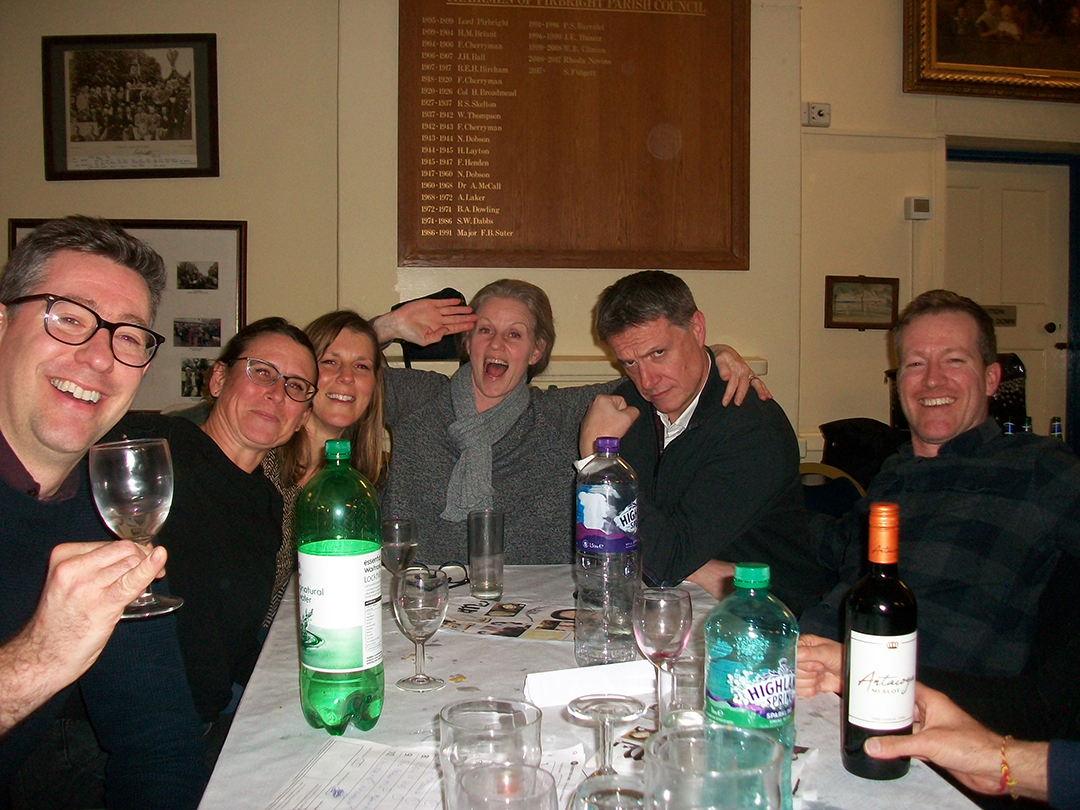 Under normal circumstances, when there are no lockdowns due to the coronavirus pandemic, we have Club Nights every Tuesday from 6.30pm. But come anytime during the evening. These sociable evenings are a chance to play tennis against other members. There are tournaments and refreshments provided on some Tuesdays.
Look out for announcements for our special Club Nights. All our welcome.
There is also a very popular Quiz Evening at the beginning of the year. Our latest Quiz Evening, hosted by Jason, was on Friday 7th February 2020. Here's a photo of the very happy winning table!