Coronavirus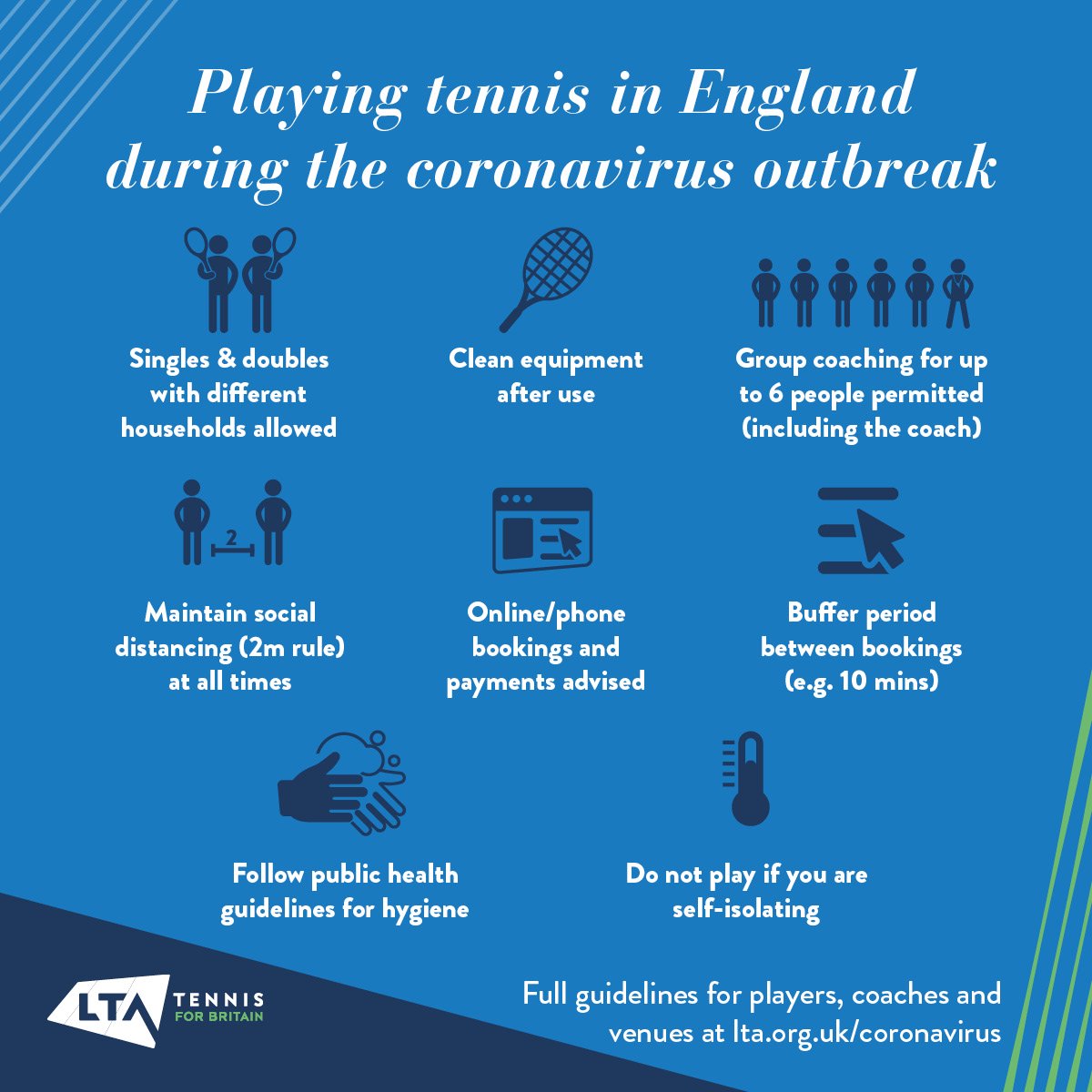 The government has issued new guidance stating that from 13 May, tennis is a permitted activity during lockdown. The committee consulted the Parish Council and then met online to discuss the impact of the new guidance. We are pleased to say that the main court is now open for booking, with some restrictions.

Please read the LTA Guidance to Players for yourself and follow the advice given. Note this can change quite frequently so players are expected to keep up to date with any changes. The Guidance can be found at: https://www.lta.org.uk/globalassets/news/2020/lta-guidance-for-tennis-players---covid-19.pdf

Please refrain from adjusting the net or using the bench during this period.
Club group activities remain suspended as well as use of the Pavillion and MUGA court.

Taking into the account the restrictions and the time lost, the club has temporarily allowed non members to play for free with Members. We hope this encourages others people in your household and friends to play and consider joining the club. Please be aware that we rely on Membership income to pay overheads including fees, maintenance and repairs and it is unfair to expect others to pay for these for the benefit of others in the long run. We have exceptionally low Membership fees so please encourage others to pay!

We'd like to remind everyone to follow NHS and Government advice and that using the court is considered low-risk which is not the same as no risk. If you or anyone in your house feels unwell then please do not use the court. We trust each person will make their own decision if playing is right for them taking their own circumstances into account. The committee will keep the arrangements under review and if people flout the restrictions then there is a risk the club will have to close again.