Club
Half Price Membership - Renew or Join Today!
Tue, 16 Mar 2021 00:00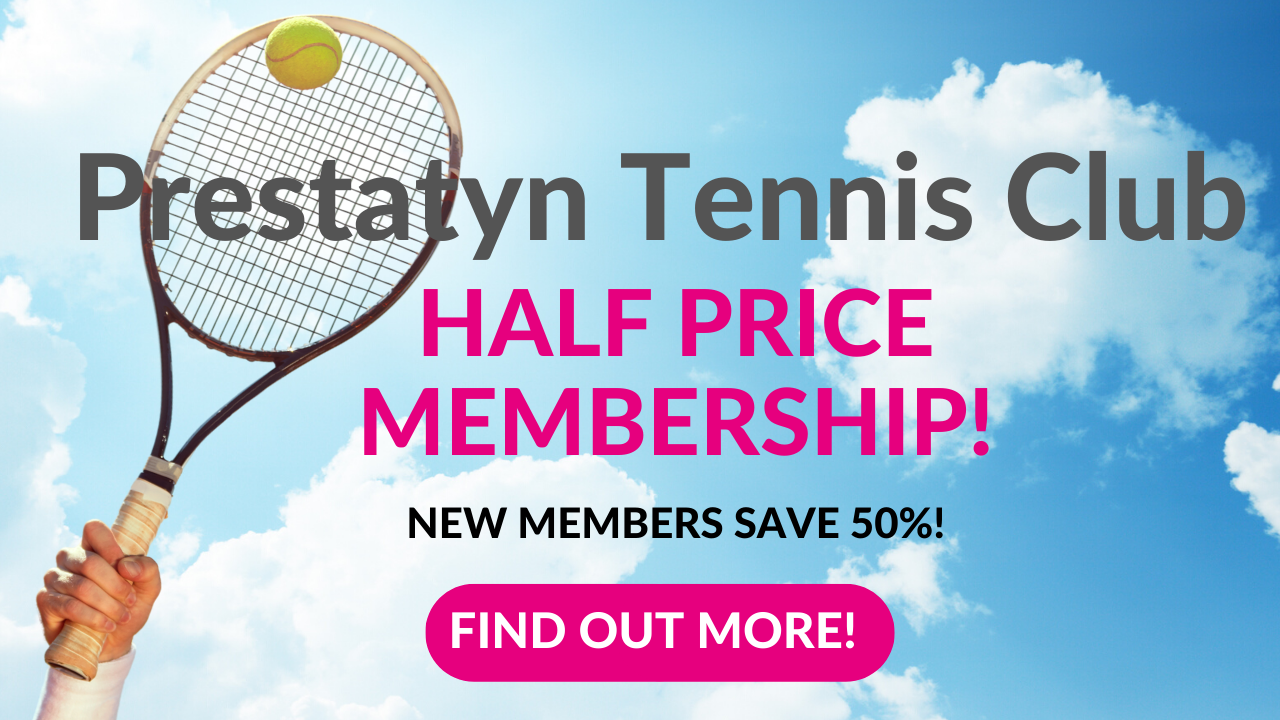 Join Prestatyn Tennis Club for HALF PRICE
New members can join throughout the year for our introductory offer!

As a way to compensate for the tennis missed during Covid, existing members will also receive 50% Off if paid in full by April 30th 2021.