Rallying to support mental health
Tue, 28 May 2019 00:00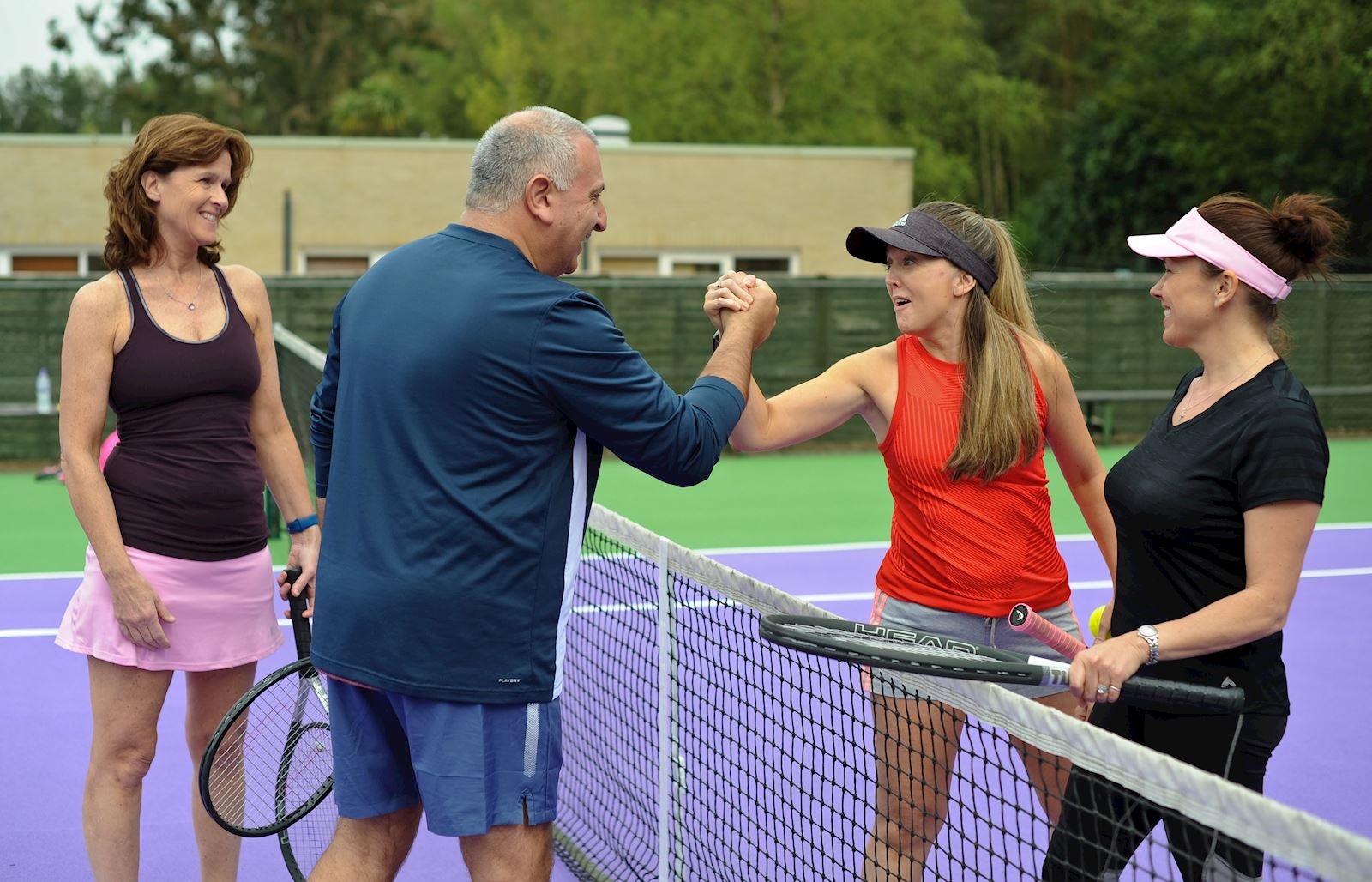 The team at Pershore Tennis Centre are hosting the local leg of a nationwide charity challenge, Breakpoint 2019, aiming to hit metal health where it hurts!
The Herefordshire and Worcestershire LTA's Club of the year will host the nationwide tennis fundraiser run by Danny Sapsford, the ex Davis Cup player, who runs Bright Ideas for Tennis. Supported by the LTA and AELTC the event aims to raise awareness of the benefits tennis has on one's mental well-being and to raise funds to expand the our tennis programme, I Play 30, that currently provides free tennis to disability groups, with a particular on-going focus on mental health: #takeheartgivehope.
This summer, Robyn Moore, who suffers from post-traumatic stress disorder, will aim to hit 200,000 tennis shots and play for a minimum of 8 hours per day for 30 consecutive days, hitting the ball 5 million metres to represent 1 metre for every adult individual in the UK who currently experiences mental ill health. Her tennis shots will be recorded by Swing™, an app that will track every ball she hits.
Breakpoint 2019 will hit off with Tim Henman on the 1st of June in Robyn's home county of Hampshire and continue to over 46 venues across the UK. Each day will be a festival of tennis - open to the public to watch and participate. Through the support of the LTA, Robyn will play in parks, schools, tennis clubs, community centres and at some of the ATP and WTA grass court season tournaments in the build up to The Championships, Wimbledon. Robyn will hit her final shots at the All England Club Community Sports Ground on the 30th of June, the day before Wimbledon 2019 commences.
"Regular participation in tennis has been shown to have significant benefits on people's mental and physical well-being which is why it is so important that more people get involved in tennis at every age across the country"
Danny Sapsford, Charity Manager, Bright Ideas for Tennis.
Fundraising for Breakpoint 2019 has started and everyone across the UK is encouraged to get involved, clubs that participate in fundraising will have the chance to win a visit from top tennis professionals.
For more about the event at Pershore Tennis Centre head to: https://www.pershoretennis.co.uk/ or contact the team on 01386 556677.