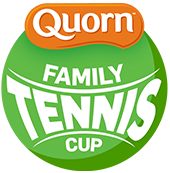 Serve up some family fun
Fun family competition at the Quorn™ Family Tennis Cup
The Quorn™ Family Tennis Cup provides families with the opportunity to play tennis in an informal, fun competition run by their local venue, while also encouraging families to play tennis more often and to eat healthy food to complement an active lifestyle.
Red Ball Family Doubles (10U child & Adult family member)
Exciting Prizes and Giveaways
Winners qualify for Festival Days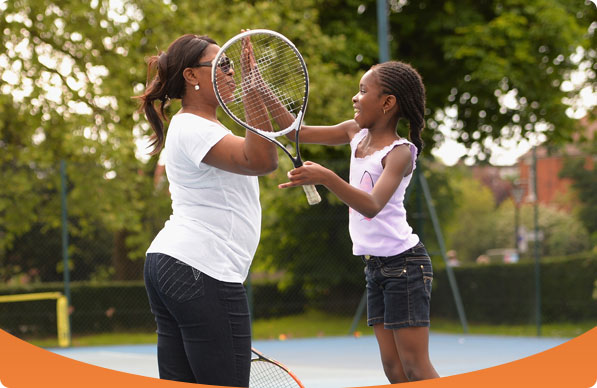 Event format
The Quorn™ Family Tennis Cup comes in Red ball format.
Red ball regional events.

Red ball events are available for families with younger children. To be eligable for the red competitions, team players must consist of:
Any child born 1 September 2007 or later (10U) playing with an adult family member* born 31 August 1999 or earlier (18+).
* Adult family member - parent, carer, guardian, step parent, co-parent, uncle, auntie, sibling or grandparent.
Quorn
At Quorn we have a simple message; to bring families delicious, easy and exciting food that is good for them, so that they can make their favourite meals, healthier. Whatever fantastic meals you want to experience, Quorn has a great selection of different meat free products that will help you to create mouth-watering recipes every time. Whether it's picking Quorn Mince to make the perfect lasagne, turning up the heat with Quorn Pieces in a curry, or creating a special Sunday stew with Quorn Sausages, great-tasting food is just a few minutes' cooking time away. For more information, or for recipe inspiration, visit www.quorn.co.uk