Booking Courts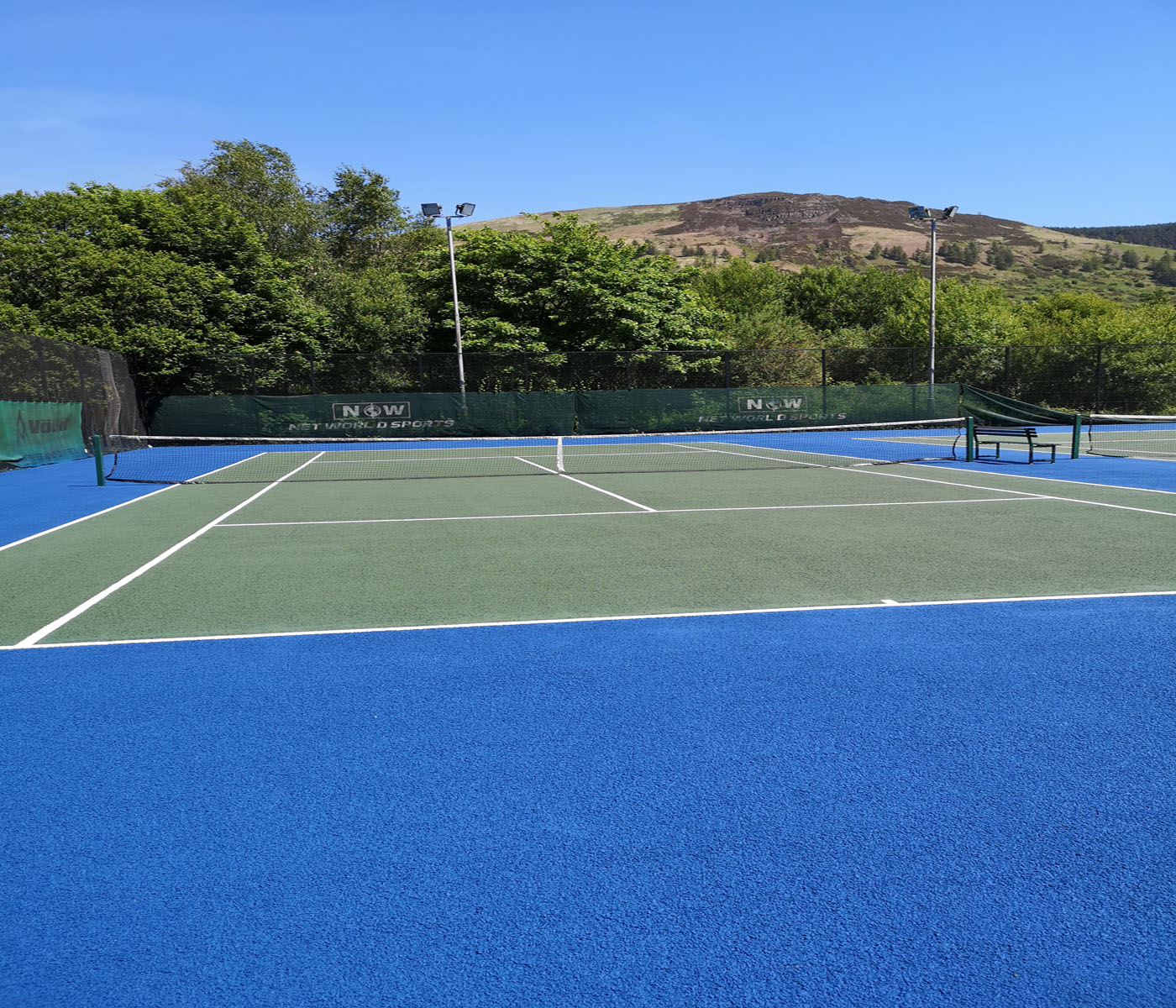 Once you have joined LTA ClubSpark as a Rhondda LTC member, you will be able to book the courts FREE as part of your Membership Subscription. We have 4 tennis courts available with floodlights and access 24/7, 365 days a year to play whenever you want. Our court booking system can be used by both members and guests to help manage usage. Please ensure that you are familiar with the following legislation and guidance before you play.
Welsh Government/LTA Restrictions
Coronavirus Guidance for Tennis Venues, Coaches & Players in Wales

Booking Instructions and Rules
To book a court, simply click on any available time slot and select, from the drop down menu, the duration of your booking (in 60 minute intervals). You will be prompted to log-in in order to book. If you do not already have a ClubSpark account, you will be required to create one. Registered, logged in members will see "FREE" in the booking slots.
When booking a court, you are REQUIRED to add the names of who you are playing with (participants), and pay guest fees if you are playing with someone who is not a member. This will help the club support the Welsh Government's Test, Trace, Protect strategy which requires us to keep a record of all player names for 21 days in case of a positive Test and Track and Trace follow up.
Please DO NOT USE THE MOBILE PHONE BOOKER APP to book courts as it currently does not have the above required features.
Please click here to watch a short video showing how to book a court using the website Booking Courts page.
On completion of your booking, you will be sent an email booking confirmation to your Clubspark registered email address which will include your SmartAccess Gate Pin Code The code will only allow you access to the courts up to 15 MINUTES BEFORE and DURING the date and time of your booking.
If, after booking, you find that you are no longer able to play, please cancel your booking so that others may use the courts.
Floodlights will be activated 15 minutes BEFORE and remain on until 15 minutes AFTER the end of the booking for all bookings made after 4pm and before 8am. (These times will change as the nights get lighter earlier).
With floodlit bookings, if you leave before the end of your booking time, please cancel your booking, as this will switch off the floodlights about 10 minutes later and consequently save electricity.
If you book a court to play with 'Non Members' you should pay the appropriate 'Guest Fee' and recoup the fee from your guest players. Failure to do this results in defrauding the club of legitimate income and may result in your membership being cancelled and you being refused member access to the courts.
On completion of your booking, you are REQUIRED (for the time being) to enter your court booking details in the Track & Trace WhatsApp Group.
Junior and Cadet members must be supervised by a ClubSpark Registered responsible adult.

Important Notice
It is the responsibility of the person booking the court to ensure that the conduct and behaviour of all participants on their booking is appropriate and courteous at all times. This includes NOT walkng behind players that are playing a game when en route to courts 4, 5 and 6. Please WAIT until their GAME has completed before quickly crossing behind the players. This is standard court etiquette and should be observed at all times.
Any inappropriate actions or damage to club property will be dealt with severely, with future bookings of the responsible member refused, and/or termination of their membership.
In severe cases (e.g. vandalism resulting in damage to property such as nets, fencing or court surfaces, gates or floodlghts) the club will not hesitate to prosecute to recover any losses incurred as a result of those actions.
Junior and Cadet members must be supervised by a ClubSpark Registered responsible adult.