Competition
2020 Club Championships Results
Sun, 20 Sep 2020 00:00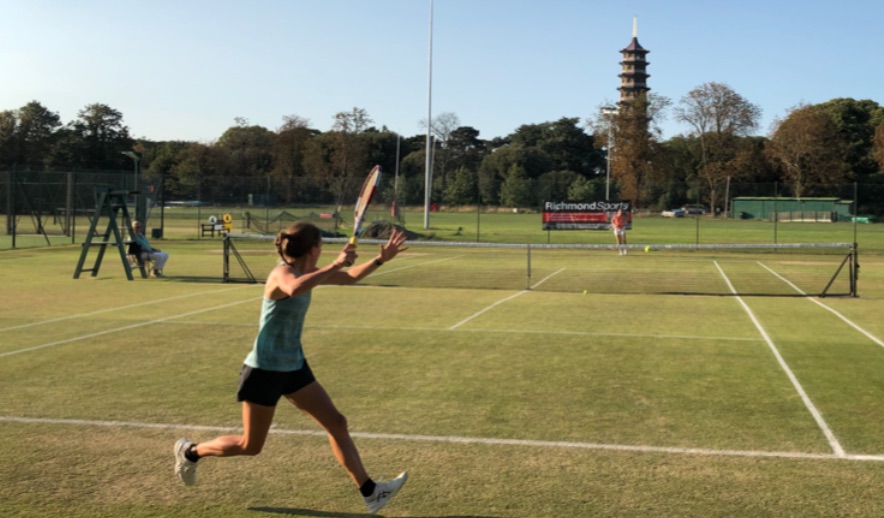 The 2020 Club Championships Finals were held on a sunny Sunday with plenty of (socially distanced) spectators and hard-fought matches.
This year produced some new champions as well as seeing players of long standing battle it out. The results were:
Ladies' Singles Final
Sophie Weedon d. Carmen Cacicedo
6-4, 6-0

Men's Singles Final
Richard Mclullich d. Antoine Decottignies
6-3, 6-4

Ladies' Doubles Final
Sophie Weedon and Carmen Cacicedo d. Jo Purkiss and Laura Ritchie
6-0, 6-4

Men's Doubles Final
Antoine Decottignies and Iain Ure d. Manojkumar Krishnamurthy and Micky Nardella
7-6, 6-4

Mixed Doubles Final
Sophie Weedon and Nic Lasalvia Temperley d. Carmen Cacicedo and Micky Nardella
6-4, 3-6, 6-2

Ladies' Veterans Doubles Final
Meeya Armstrong and Ailsa Williams d. Vanessa Brown and June Stowell
6-1, 5-6, 6-1

Men's Veterans Doubles Final
Charles Soden-Bird and Dan Williams d. Tony Pandilovski and Tony Voller
7-6, 5-7, 6-2

Peter Brook Memorial Mixed Doubles Final
Carmen Cacicedo and Henry Weston d. Grace Penny and Duncan Penny
3-6, 6-3, 6-2
The Improvers Event was played as a Round Robin Singles competition before Finals Day. Congratulations to the winner Alex Kusakin.
The day couldn't have taken place without the tremendous efforts of the all the volunteers who organised the competition, the umpiring, the food and drink and many additional tasks to help make it a safe and enjoyable day.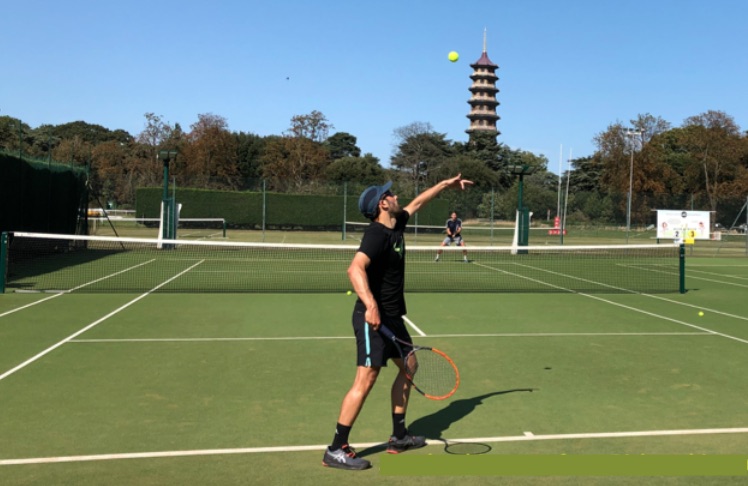 Stats corner
It was a great day for Sophie Weedon who becomes only the twelfth player in the club's long history to achieve a clean sweep of the three core titles (Singles, Doubles, Mixed) on the same day
Iain Ure and Antoine Decottignies, winning their third Men's Doubles title in a row (2018, 2019, 2020), join an elite group of only nine pairs in the club's history to have clinched a hat-trick of Men's Doubles titles in consecutive years
Although Carmen Cacicedo will be disappointed to have lost the singles title she's held for the past three years, she still picked up another two titles to bring her personal haul to eight in four years (3x Ladies Singles, 2x Ladies Doubles and 3x Peter Brook Mixed Doubles)
Also, Nic Lasalvia Temperley extended his own personal haul to five doubles titles at the club (3x Men's Doubles; 1x Mixed Doubles; 1x Peter Brook Mixed Doubles)
And it was great to see RLTC legends June Stowell (22 titles) and Vanessa Brown (15 titles) contesting another final, albeit one that didn't go their way this time.