Club
Restricted club access Sunday 5th August
Wed 01 Aug 2018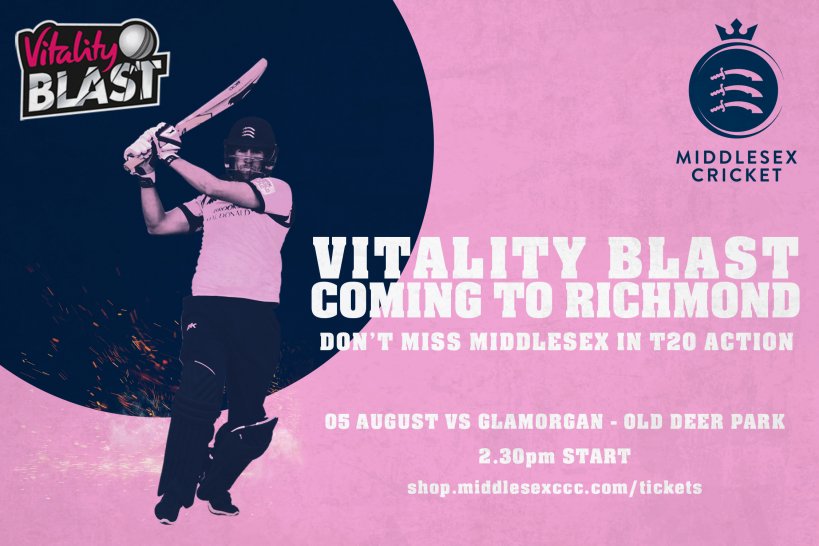 Restrictions for Members on Sunday 5th August
COURT CLOSURES
due to Sunday's T20 CRICKET EVENT

A ticketed 'T20 BLAST' cricket match - Middlesex v Glamorgan - is being staged at the Old Deer Park sports ground this coming Sunday afternoon. Thousands of paying spectators are expected to flock to Richmond Cricket Club's home at the shared sports ground to view the match, beginning at 2.30pm.

While this is an exciting sporting day in the calendar - and the anticipated profits are essential for all of us at ODP - regrettably it will impact upon RLTC members wishing to play tennis at the club on Sunday in the following ways:-


Tiger Turf & Grass Court closures

As with previous T20 events, due to the risk of injuries from flying cricket balls, all three Tiger Turf Courts and the Back Grass Courts will be CLOSED from 14:00 to 17:30 Sunday

The Front Grass Courts and Hard Courts, however, will remain open to members all day, but anyone intending to play will need to PRE-REGISTER (see below) for the 3 grass courts and book a hard court to be allowed access to the grounds.


No Parking
There will be NO PARKING available for members at the grounds - except temporarily on the second rugby pitch, accessed via Lion Gate. Please note that if you use this facility, you must expect to be boxed in until 17:30.

Note also that there are fewer parking restrictions on surrounding roads outside the club on a Sunday, and we would suggest you park there if you can. Anyone parking inside the grounds before the event security is put in place will be unable to remove their car until after the match has finished and the crowd has dispersed.

Restricted access to grounds
The event security cordon will be active from 11:30 to 17:30 on Sunday.
To gain access to the Tennis Courts during this period (assuming you don't hold a ticket for the T20 event) you will have to REGISTER IN ADVANCE that you intend playing on Sunday:-

DO THIS BY EMAILING jlbrltc@gmail.com - by SATURDAY MIDNIGHT please.

And be sure to indicate clearly whether you intend to play on Hard Courts (for which a booking needs to be made, as usual) or on one of the Grass Courts.
And please take care to register the names of ALL players involved (and not just those in whose name a booking is made).

On the day, given the security measures in place at the ground, you will also be required to wear your MEMBER'S SHOE-TAG as proof of membership (which sadly means no guests), and you are advised to enter the grounds via the LION GATE entrance in Kew Road.
(The main gateway to the ground will be restricted to ticketed pedestrian access for the cricket event on the day.)

No Social Tennis this Sunday

Because of the restricted access and closure of courts there will be NO SUNDAY AFTERNOON SOCIAL organised this weekend.

Sunday drills are cancelled.
Many apologies to all RLTC members for the inconvenience this inevitably causes, but this event is one we are required to make way for - and it's the only T20 event held at ODP this year.

Thank you for your co-operation.