Competition
Join the RATC Mixed Singles Box League competition!
Mon, 22 Mar 2021 00:00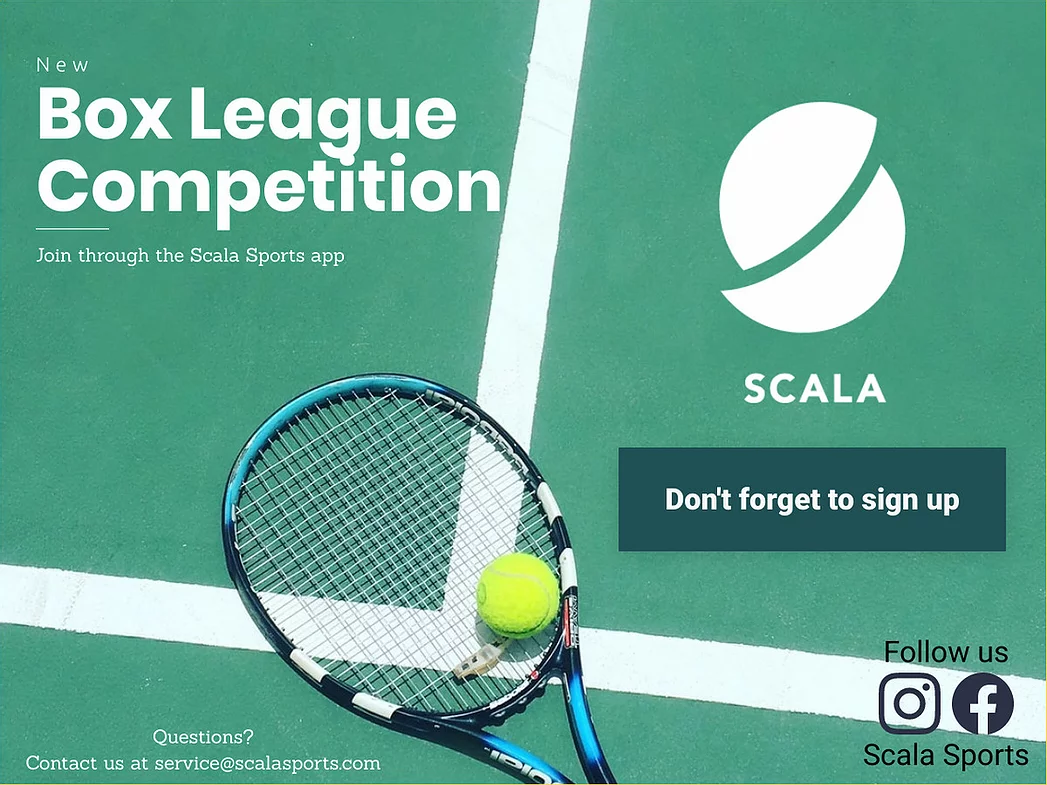 We're looking to restart the RATC Box Leagues and expand into more internal competitions with the intention of increasing members' opportunities to play with opponents of a similar standard. Prior to lockdown, we had a Mixed Singles Box League with approximately 20 people playing. We'd like to increase this to more individuals, with special emphasis on both beginners and intermediates for both men and ladies. In addition, over time, we would like to start Box Leagues for both Mixed, Ladies and Men's Doubles depending on interest.
The league will be available and managed by a mobile app called 'Scala Sports'. This will allow members to easily contact opponents and record results via their phones. The league is open to members of all genders and levels and is a perfect way to meet others of a similar standard to play friendly competitive matches.
How does it work?
The round runs April 1 to April 30 (4 weeks)
You are organised into a group with 4-5 opponents of a similar standard.
You play 1 match against each opponent in your group
You determine when matches are played (in consultation with your opponents). Please book directly through ClubSpark in the normal way.
How do I join?
Download the free Scala Sports app (iOS or Android)
Set up your personal profile and link yourself to Romsey & Abbey Tennis Club
Go to Competitions
Search and join the competition: Romsey & Abbey TC – Singles
Once you have joined the competition, you'll automatically be sent details at the right time.
On the start date of the round (April 1), you will receive a notification/email and your opponents will be visible in the app. Let us know if you have any questions/concerns, for specific questions related to the Scala app please reach out to [email protected].
We're going to trial the app for the mixed singles. Once we've got this up and running, we will start the Mixed, Ladies and Men's Doubles depending on interest. All comments to improve how we use this tool would be gratefully received. We have no limit on how many competitions we can run.
Look forward to seeing you out on the court!
Richard Hill, Kate Martel and Nick Flinn