Club
RATC Tennis Event and AGM - Sunday May 8th, 2022
Sat, 09 Apr 2022 00:00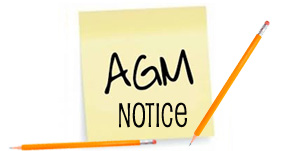 AGM Early Warning
Romsey & Abbey Tennis Club Annual General Meeting - Sunday May 8th, 2022
This communication is to give you advanced warning of the Annual General Meeting of the Romsey & Abbey Tennis Club on Sunday May 8th at 15:00. We are aiming to have the meeting at the Youth In Romsey building next to the courts.
The AGM will be preceded by a 'Davis Cup' social club event from 13:00-15:00 followed by a meeting of under 1 hour – more details of the social tennis event can be found here.
A few weeks in advance, I will send round a reminder with the agenda and a query on who will be attending.
Many thanks and enjoy the spring tennis!
Nick
Club Secretary