Farrs on Top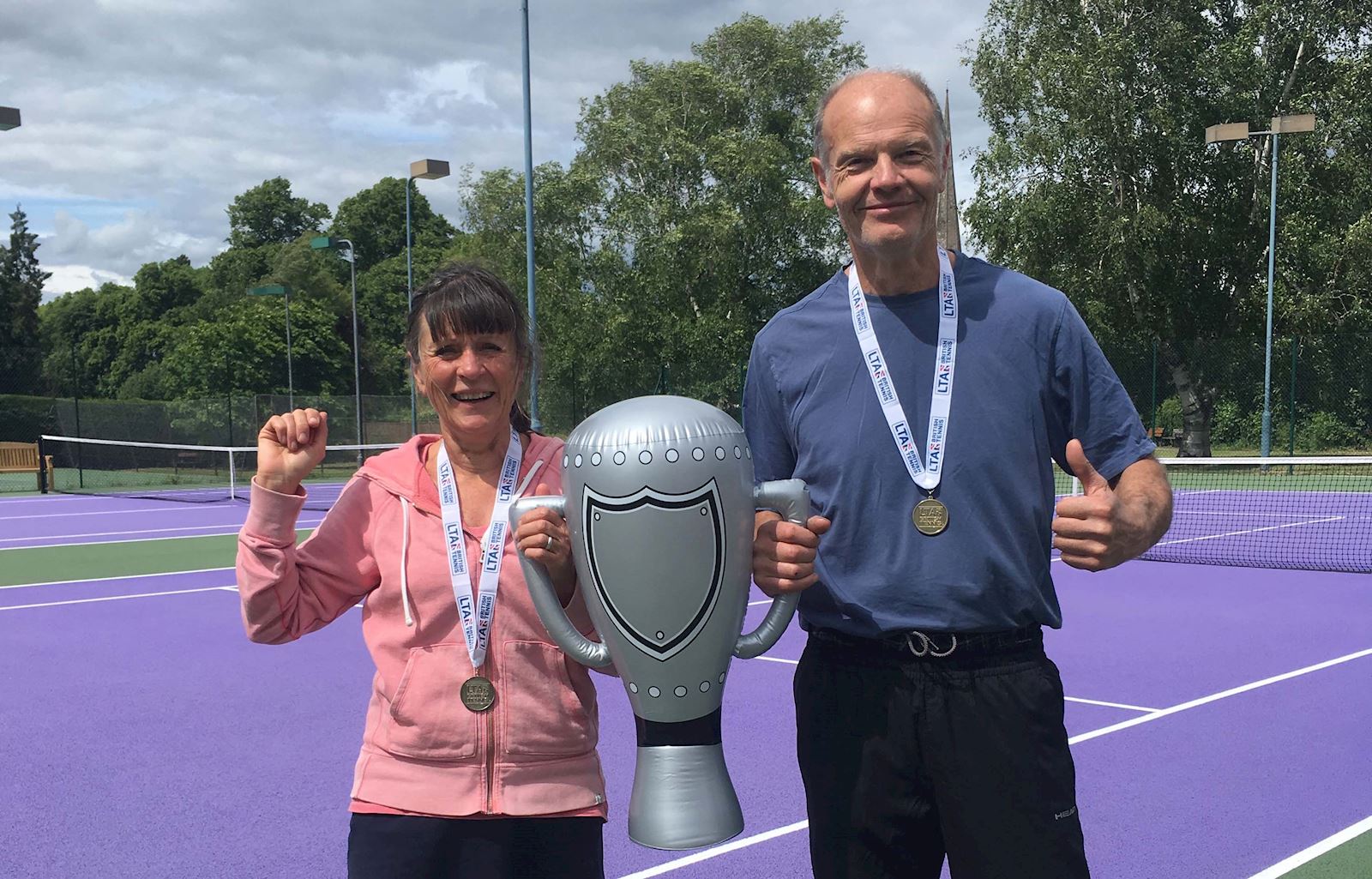 On the day of the Ladies Final in Roland Garros, Ross Tennis Centre's first social doubles tournament organised by Steve, the coach, was being played in Ross. Just as in Paris, the wind was strong and swirling, which made it hard to play from one end in particular. Undeterred, the players took to the court for some fun, competitive tennis.
After round-robins lasting 25 minutes each, Steve totalled the number of games and the results were as follows.
In third place were Lynn O'Drisoll and James Snell
Second place went to Martin and Val Davies
WINNERS Jamie and Rosie Farr (pictured here)
Many thanks to Steve for the delicious refreshments! It was a lovely afternoon and also gave us a chance to find out from James about life at Bath University. Another tournament will be held later in the summer, please check rosstenniscentre.org for details.