Competition
Ross Ladies A Team end with a win!
Sun, 21 Jul 2019 00:00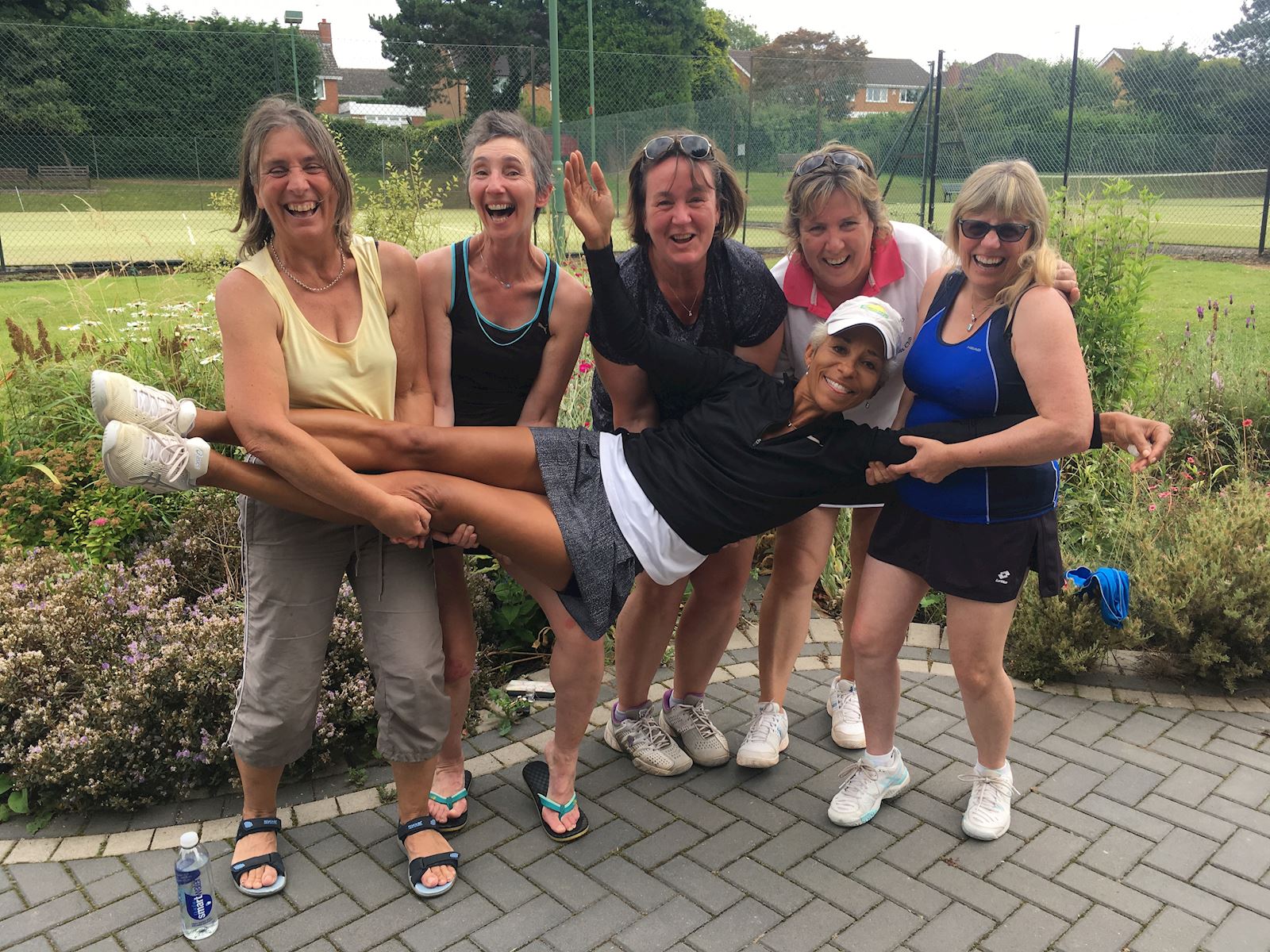 Before 9am on Sunday 21st July the Ross Ladies A team were on the road to play the Droitwich B team in the last match of the summer season. After a quick detour the first Ross car arrived at the Droitwich Tennis Centre in plenty of time.
The Ross first pair Brenda Saunders and Val Davies faced the first pair from Droitwich. The first game lasted a full five minutes and this was a portent of things to come on the artificial grass courts. However, their experience and some fabulous drop shots from Brenda saw a win for Ross 6-3, 6-3. Next to them were Sarah Drake and Jane Pepperell who battled hard against their third pair and their rallies were amazing. They were at one set all, however the long rallies took their toll ultimately and the rubber was lost. All eyes turned to the third court where Sandy Foulkes and Gaynor Raine showed fantastic determination against their second pair and only lost 4 games during their victory.
Brenda and Val went up against the second pair next who were young and determined to make amends for their loss. The Ross pair took the first set easily and then seemed to lose their way and lost the second. They gave each other a stern talking to which did the trick! They took the third set 6-3 due some great serves from Brenda which gave Val some easy volleys. Meanwhile Jane and Sarah switched sides and did a fabulous job of knifing the slice shots and moving their first pair opponents around. They took the rubber 6-4, and then won a tiebreak to win the rubber. Again, Sandy and Gaynor had put up a super fight and were into a third set. Their third couples' aerial shots looked frustrating and unfortunately the match went the way of the Droitwich pair. The Ross team were delighted with the 4-2 victory.
Tea was served outside which was lovely and the conversation between the teams was a happy end to the season as you can see from the photo! Ross Tennis Centre is a fun place to try tennis and welcomes non-members, www.rosstenniscentre.org