Competition
Another Victory for Ross Ladies A Team
Mon, 11 Nov 2019 00:00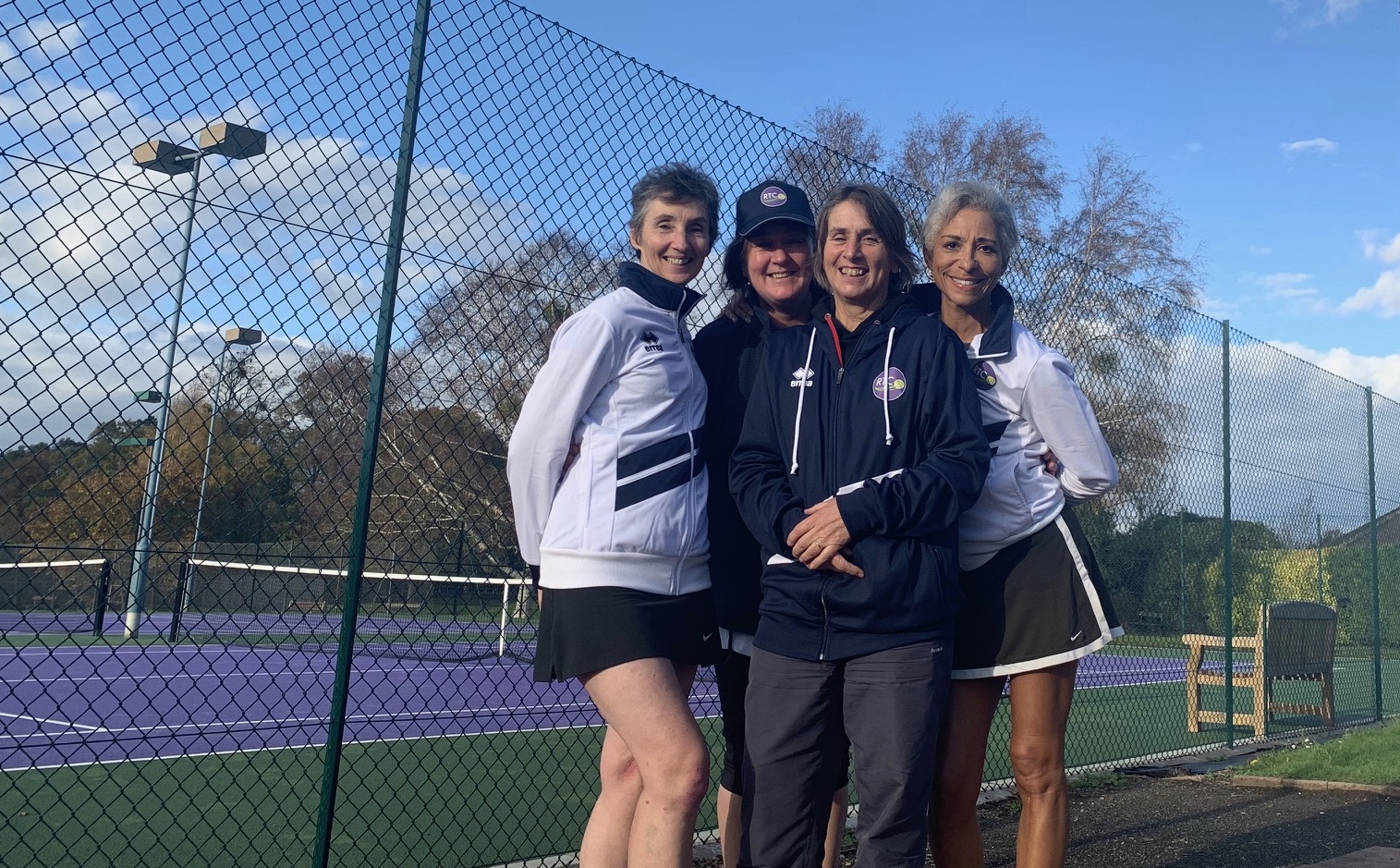 The Ross ladies A team hosted Manor Park B on a day with all the ingredients obligingly provided for Ross' second winter season match: sun, dry courts and no wind!
Playing as No. 1 pair, Sarah Drake and Jane Pepperell set off at a lick, weighing in with heavy serves, angled ground strokes and sliced volleys, proving too much for their opponents in the first set. Although the same recipe was followed in the second, Sarah and Jane found themselves in a slightly sticky mess three-quarters of the way through the set, before regrouping and taking the last two games to win the match 6-3 7-5.
Meanwhile, Val Davies and Gaynor Raine were rising to the challenge posed by the Manor Park 2nd pair, Gaynor's topspin drives creaming past the opponents and Val peppering the tramlines with athletic volleys. They won this encounter 6-3 6-2.
In the second round, Sarah and Jane were too hot for the opposing 2nd pair to handle, coming away with a 6-2 6-1 win. Val and Gaynor were competing hard against an increasingly confident Manor Park No.1 pair, narrowly losing out in a first set tie break. Although they kept in touch in the second set, their opponents whipped up some extra energy in the tail-end and took the rubber 7-6 6-3.
After the match, both teams enjoyed home made soup and a finger-licking chocolate cake made by Val Davies.
A great 3-1 win, well done ladies!