Competition
Ross Ladies A Team start with a win!
Tue, 03 Nov 2020 00:00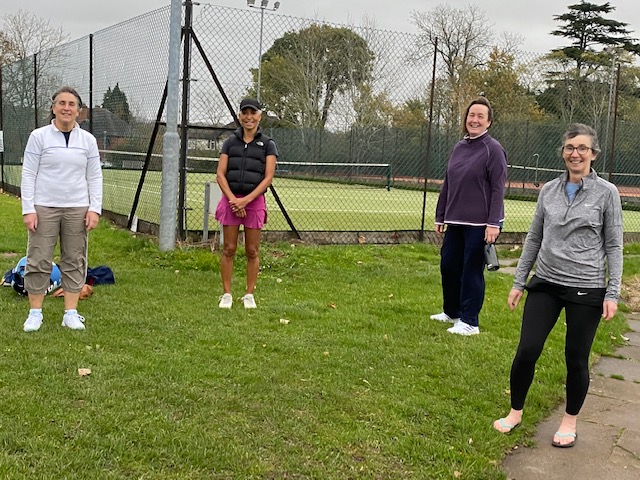 Ross Ladies A team were excited to play the first match of the Winter season on Sunday 1st November at Bromsgrove. The team missed the conversation and jokes on the journey to other clubs, but on Sunday the team travelled separately.
Playing first pair were Jane Pepperell and Val Davies who took on the Bromsgrove first pair and were almost surprised to take the first set due to solid hitting and focus. The managed to maintain their form in the second set, and took that too with a final score of 6-3, 6-4. A first ever win against the Bromsgrove first pair.
Sarah Drake and Gaynor Raine playing against the second pair lost the first set as the different hitting styles of the opposition took a while to get used to. However, the Ross duo took the second set 6-4 which left the match tie-break to decide the rubber. Sadly, the Ross lead slipped away and the set was lost 6-10.
The couples switched and the second matches got underway. The Ross first pair lost seven games and came away victorious. The Ross second pair were unable to cope with the solid hitting of the Bromsgrove pair, and unfortunately lost in straight sets.
It was a great effort from the Ross ladies, and due to the set won by Sarah and Gaynor, the result was a winning draw for Ross. Fingers crossed they will have the opportunity to take to the courts again soon!