Competition
Men's B Team Clean Sweep
Mon, 11 Nov 2019 00:00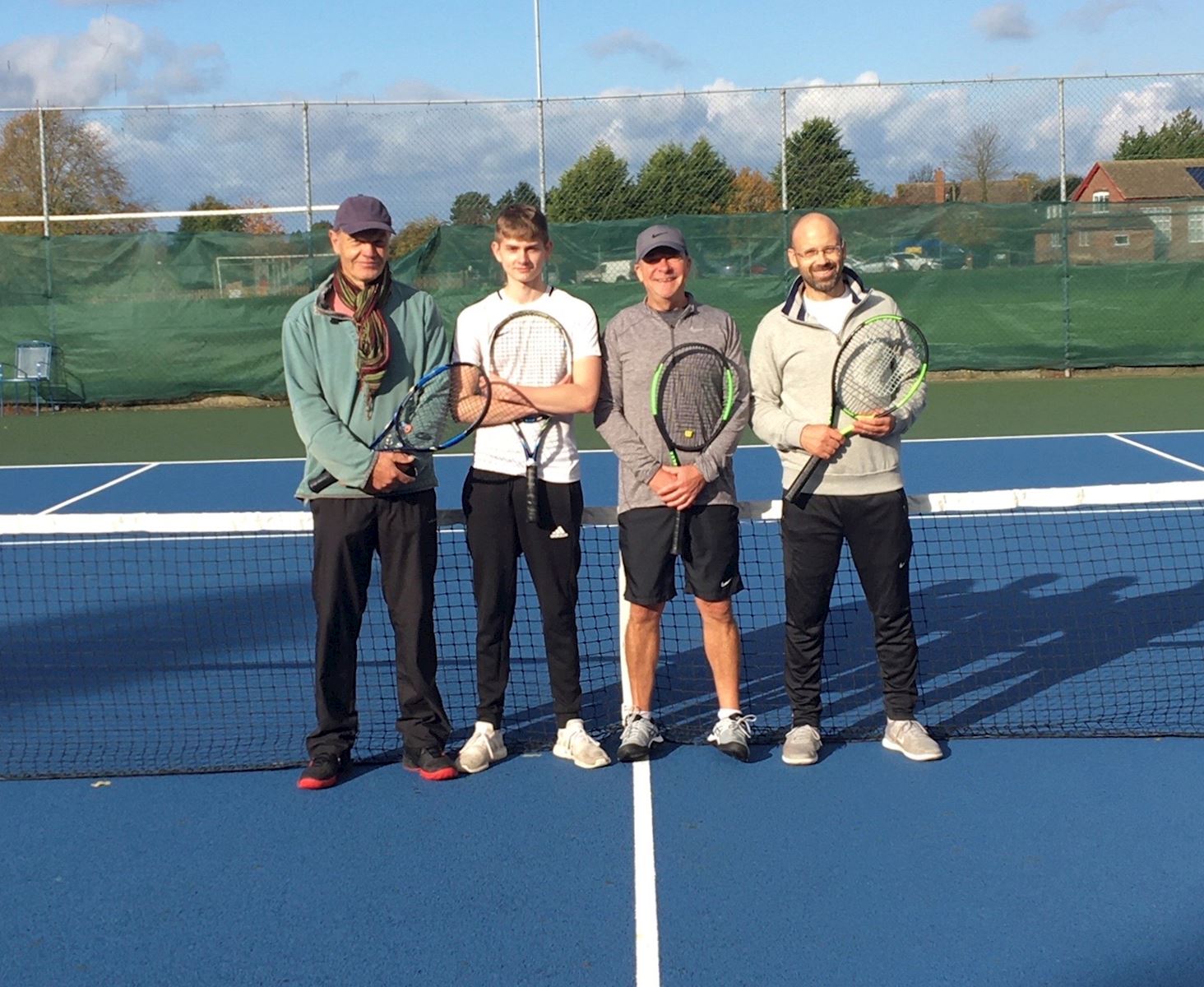 When three of the men due to play in the Ross B team's match met at 10am on Sunday 3rd November there was no sign of the fourth member of the team. A quick visit to his home found the player still in bed! However, after very quick turn around and no breakfast, the team was complete, and the men headed to Hallow.
Playing first pair were Charlie Lawson and Martin Davies. This was Charlie's first match for Ross and he was a welcome addition to the team. The pair made a solid start and took the first set 6-4 due to fantastic serving from Charlie. The Ross pair became even more dominant and dropped only two games in the second set. Meanwhile Jamie Farr and Billy Sarjant also won in straight sets with a loss of only seven games.
The second rubber for the first pair was over quickly, Martin and Charlie won 6-1, 6-0 – a superb result! Jamie and Billy playing the Hallow first pair were solid on serve and volleys. The Hallow first pair had no answers, and went down 6-3, 6-1.
Despite a crushing loss, the Hallow Team were sociable and friendly. They hosted the Ross team well and displayed great sportsmanship, for which the Ross Team commend them.