Palewell Common
Palewell Common Drive LONDON, Surrey,
Sunday 29 October
10:00 - 13:00
About the day
This event will consist of teams of 4 players (Boys or Girls). The scoring format will be finalised on the day although we currently plan on using 'Timed Tennis' matches. This is subject to the number of teams that attend on the day itself. All players will need to arrive on time so that they can register and be present for the player briefing before we start play for the day. Payment of £7 for each player will also be taken at registration.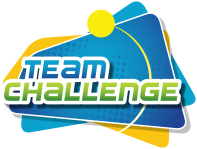 Events & activities
Halloween Mixed Doubles Team Event
This is a fun mixed doubles team tennis event. Enter a team with your friends and compete to win the Palewell Halloween Team Trophy. Any mix of ages and boys and girls is fine. Halloween Tennis outfits or face painting optional. Prize for the spookiest team.
Halloween Mixed Doubles Team Event

Time: 10:00 - 13:00
Age guidance: 10 - 14 years
Ball type: Green
Gender: Mixed
Team size: 4 players