Smash Tennis Academy at Thameside Tennis - Junior Programme
7th January – 6th April 2019.
Click HERE to download our Junior programme. Once you know the group coaching you are going to register your child scroll down to find the appropiate course and sign him/her up.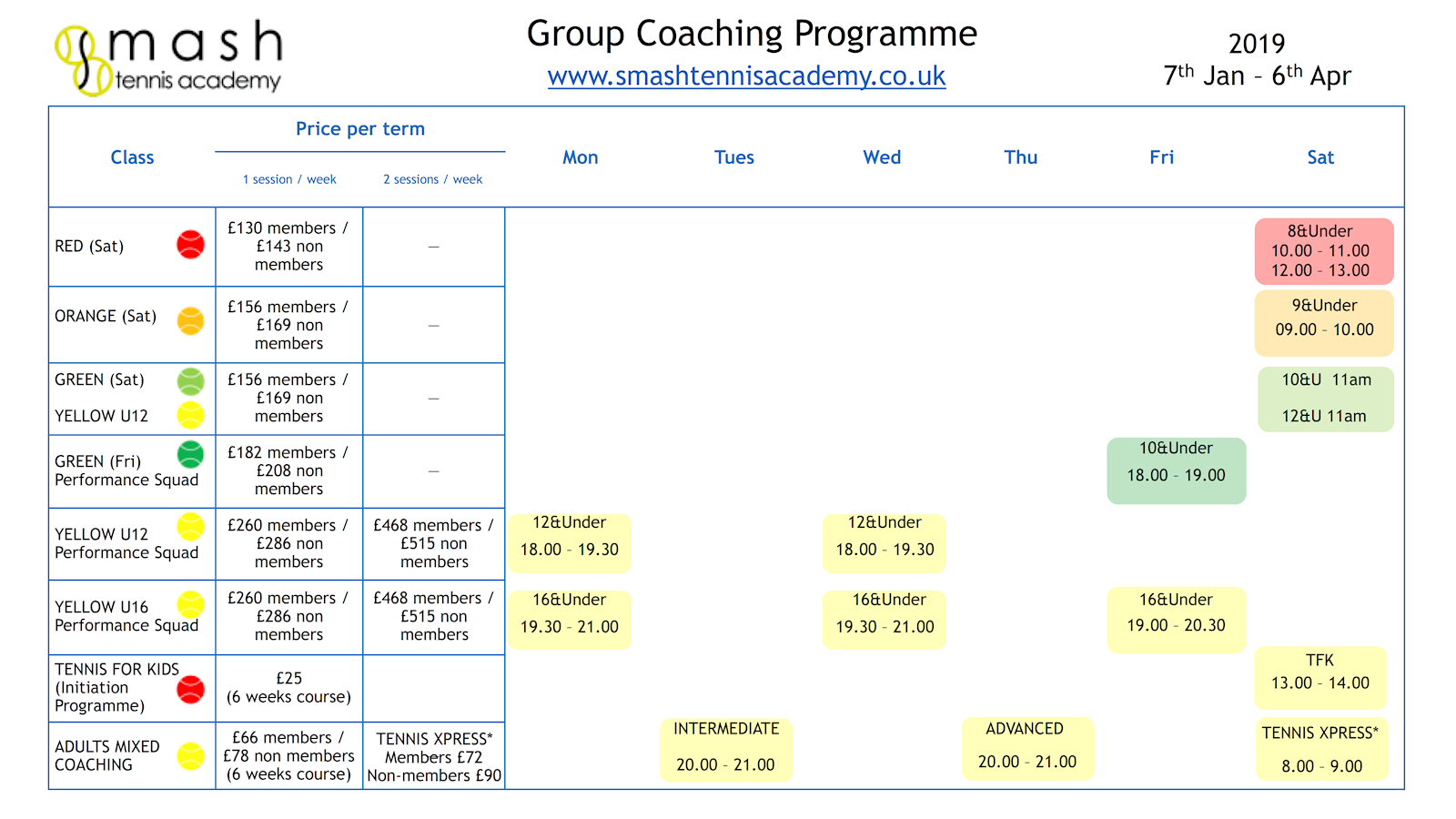 For Performance Squads courses we advise players to sign up for 2 courses with a 10% discount. If you sign up for 2 sessions per week the system won't allow you to pay through our website due to the 10% discount. However we give you another three options to pay:
Paypal: info@smashtennisacademy.co.uk
Bank Transfer: Lloyd Bank 30-84-57 29422268
Cash
The courses will run from Monday 7th January to 6th April 2019. There will be no lessons during half-term week of Monday 18th February to Saturday 23rd February.
If you have any queries about the coaching programme please contact Daniel Tomas on 07587223591 or info@smashtennisacademy.co.uk